July 19, 2018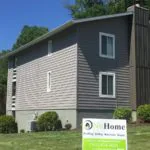 The siding company you choose for work on your home must have the professionalism to respond to your needs with precision. Our experts at NuHome have great experience in this area of the industry, and in this latest post, we're highlighting our tips for choosing a siding replacement company.
July 11, 2018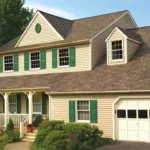 Residential roof replacement should be a leading consideration if you have a home that has a roof older than 20 years. One leak in the roof and the entire structure can become unstable. To help guide you on your replacement needs, we're highlighting the signs you require residential roof replacement in this latest post.
July 04, 2018
The home roofing company you choose for your roofing repair or replacement work should have the professionalism to complete the work to the highest of standards. But it's important you understand the process for selecting a qualified firm. So, within this latest post, we're highlighting how to find a leading home roofing company.