One of the most unique and beautiful features which can be added to an Alexandra, VA, home are skylights. Skylights immediately change the look and feel of any room, while potentially boosting its property value in the process. If you're looking for a great upgrade to your home which you can truly enjoy year-round, skylights would be a great choice.
Why add a skylight to your home?
Skylights bring numerous benefits, and they aren't that expensive to install. For example:
• Skylights immediately increase the amount of natural light in a room. They're a great alternative to windows, particularly in rooms where there might not be room for large windows to let the sunlight in.
• Properly positioned, skylights can act as a natural heat source, allowing the sun to warm your house in the winter without spending extra on heating.
• Skylights always wow potential buyers when a home is on the market, adding to the value, as well as the speed of sale.
• Natural sunlight can have health benefits as well, such as reducing the effects of Seasonal Affective Disorder. Having plenty of natural light can improve the mood of anyone in the house!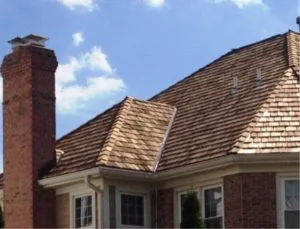 Of course, there are numerous considerations when adding skylights to a home. Where should they be placed, to maximize their effect? Which types of skylights should be used? How will they co-exist with your roofing?
These choices will determine whether you can get the most benefit from your new skylights, which is why you want an experienced Alexandria skylight installation and repair contractor on your side.
NuHome Wants Your House to Be Beautiful
For over 20 years, NuHome has faithfully served the Alexandria, VA, area with a wide range of home repair and installation services. Our goal is to help you create your dream home, by making the alterations you desire at a fair price and a high standard of work.
We'll work with you to understand your needs and your lifestyle, as well as surveying your home for potential places for your skylights. We'll discuss the impact they may have on your life, and ensure you understand the choices you're making. Plus, we offer outstanding support after the work is done – if you have any issues, we'll be there for you.
For skylight installation and repair, NuHome is a leader in the Alexandria area. Contact us for a free consultation!
ROOF LEAKS AND THEIR UNDERLYING CAUSES
Experiencing a roof leak and need a roof evaluation?