REPLACEMENT WINDOW INSTALLATION SERVES MANY PURPOSES
There are a variety of reasons homeowners look into replacement windows and residential window installation. Some of them are needs while others are wants. Installing new home windows refresh the curb appeal of your home and can work in tandem with your siding, roofing, doors, and trim work to create a whole new look and feel to your home. At the top of the list is energy efficiency.
Up to 30% of the energy used to heat and cool your home can be lost through inefficient, old, or drafty windows.
WHEN IS IT TIME TO LOOK AT RESIDENTIAL REPLACEMENT WINDOW INSTALLATION OPTIONS?
While it's true that replacement windows can help improve the energy efficiency of your home and add nice curb appeal, there are other contributing factors to weigh when considering a residential window installation service.
Here are a few questions to ask yourself when evaluating whether or not it is time to replace your windows.
Are my old windows easy to operate?
Am I constantly scraping and repainting them?
Am I experiencing condensation between panes of glass?
Is it drafty in my house because I have single pane windows?
Do I have to use storm windows in order to help cut down on drafts?
Are my windows easy to clean?
Am I experiencing rot and leakage around my windows?
BENEFITS OF INSTALLING UPGRADING TO ENERGY EFFICIENT WINDOWS IN YOUR HOME:
Shrink energy bills and save money with lower heating and cooling costs
Protect your home from cold winter months and hot summer weather
Lower your home's heat loss
Reduce air leakage
Warmer window surfaces improve overall comfort and minimize condensation
Creating a list of pros and cons for yourself may help you decide to pull the trigger on replacing your windows.
RESIDENTIAL REPLACEMENT WINDOW INSTALLATION EXPERTS SERVING RESIDENTS IN ALEXANDRIA, SPRINGFIELD, PRINCE WILLIAM COUNTY, STERLING, FAIRFAX, VIRGINIA, AND ROCKVILLE JUST TO NAME A FEW. CALL OUR TEAM TODAY!
WE WILL GIVE YOU A FULL EVALUATION AND OVERVIEW
There are many reasons to explore replacement window ideas. With a variety of residential replacement window installation options to choose from, we will provide a comprehensive overview of the window types available.
Double Hung Windows
Double hung windows are by far the most popular windows available. They provide a traditional look, increased ventilation and an easy to clean tilt-in feature. Nu Home's double hung windows have a variety of styles, colors and options.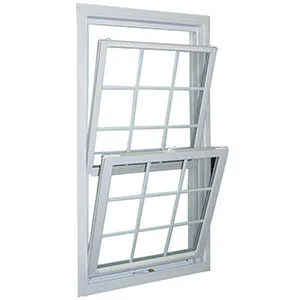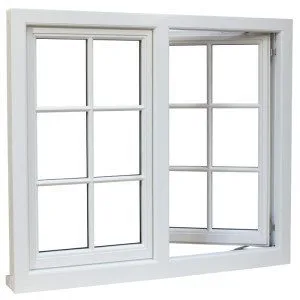 Casement Windows
A casement window is one that has one piece of glass and cranks from either the side or the bottom. There are vertical casements and awning casements. Casement residential windows offer more light per opening than double hung windows. This means they give a room a brighter, more airy feeling. They also help against light deprivation (seasonal affective disorder) in the winter.
Slider Windows
Sliders are windows that horizontally glide to open an close on a metal track. Sliders are known for their contemporary design and ease of use. Ergonomically designed, they are perfect for applications requiring an operable residential window where reach or strength is compromised.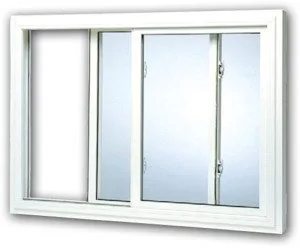 Bay Windows
Bay windows are great accents to any home. Most full bay windows are trapezoid in shape and are used to capture stunning views, create space for window seats, and fill rooms with light.
Bow Windows
A bow window is a curved bay window. Bow windows are designed to create more space in your home by projecting outward from your home.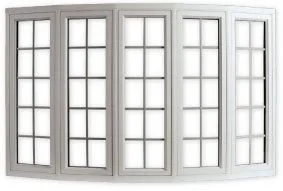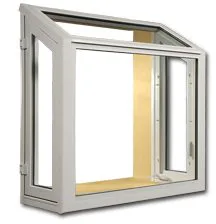 Garden Windows
Garden windows are similar to bay and bow in that they project from the home, but are on a slightly smaller scales and are square in shape. They still bring in more light than a traditional window.
Awning Windows
Awning windows allow fresh air flow in but keep light rains out. Hopper windows are popular for small spaces such as basement rooms and small bathrooms.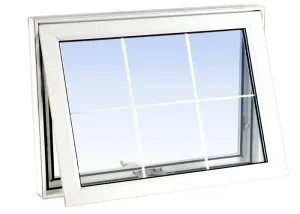 Picture Windows
A picture window consists of one pane of glass. They allow a lot of natural light to enter into the home, and are a ideal for homeowners who want to let the views from the great outdoors into their home.
OUR DEDICATED PROFESSIONALS INSTALL YOUR RESIDENTIAL WINDOWS
Once your windows are expertly made to fit your home, our factory trained, expert installers quickly and conveniently begin the installation process. Most installations are completed in a single day.
If you would like more information on our replacement window installation services, Contact Us Today
ENERGY EFFICIENT REPLACEMENT WINDOWS!
Affordable replacement windows expertly installed. Double hung, slider, casement, bay, bow, garden, picture, awning and hopper windows. Serving Annandale, Burke, Centreville, Chantilly, Vienna, Northern Virginia, Maryland and DC.