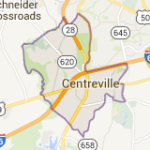 NuHome has been a Centreville VA Roofer top choice for seventeen years. When the time comes to replace your roof look for a reputable roofing company with integrity that offers outstanding warranties and customer service that is unmatched in the industry, contact NuHome. We are an Angie's List A+ rated provider and we are here to serve all your home improvement needs.
RESIDENTIAL ROOF REPLACEMENT SHINGLE CHOICES
NuHome is a GAF Master Elite Weather Stoppers Centreville VA Roofer. We offer the full line of GAF roofing shingles. However, we realized, unlike our competition, that tastes and budgets vary and there is a demand for alternatives. Often you will find that many roofers only offer one brand of shingle for your residential roof replacement project. NuHome is proud to have factory trained technicians who are also versed in the proper installation of CertainTeed and Owens Corning asphalt shingles. We are confident that our NuHome representative can assist you with the perfect shingle option that is best suited for your home, your style and home improvement budget.
GREAT REASONS TO CHOOSE US AS YOUR CENTREVILLE VA ROOFER:
We are a company with integrity at its core
We pride ourselves on customer satisfaction
We provide quality products for a great value
We value your trust
We treat you like family
We provide individual attention
We have been in business for over 17 years
We have a knowledgeable team
We have thousands of satisfied customers
NuHome offers a full line of home improvements services including siding replacement (including JamesHardie siding), gutter replacement, exterior replacement doors, window replacement, and attic installation. Contact NuHome today for a free no obligation estimate. We are more than a hammer and a truck – we have integrity. Our office number is 703-215-9761.
ADDITIONAL LOCATIONS WE SERVE IN THIS GENERAL AREA:
Ashburn, Bristow, Chantilly, Dulles, Great Falls, Herndon, and Reston
WE SERVICE CENTREVILLE VA
Looking for a Centreville VA Roofer with integrity? Look no further than NuHome. Factory trained crews and fantastic warranties. Serving Fairfax, Northern Virginia, Maryland and DC!