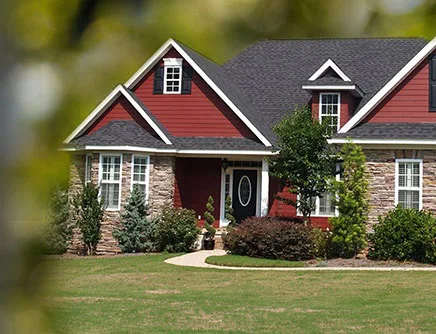 We know there are a lot of contractors and exterior remodelers to choose from in the Northern Virginia and Maryland area. Like the image displayed on this page choosing the right contractor can be a bit out of focus and overwhelming.
WHY CHOOSE US? SUPERIOR QUALITY AND VALUE
We are not the biggest company, we are not the cheapest, but we are the best. Our family owned, family run local company was founded in 1998 on the principles of providing products and services of superior quality and value that improve the lives of our customers.
GREAT REASONS TO CHOOSE US:
We are a company with integrity at its core
We pride ourselves on customer satisfaction
We provide quality products for a great value
We value your trust
We treat you like family
We provide individual attention
We have been in business for over 16 years
We have a knowledgeable team
We have thousands of satisfied customers
WE BUILD RELATIONSHIPS
Time and again our clients give us rave reviews and come back to us for all their exterior needs because of the relationships we build. To us, a client is not a number. Each client is treated as our only customer. We see our clients as members of our family. This is probably why many of our customers come from referrals. When you find someone you trust, you want to share the wealth with your friends and family.
YOUR TRUST IS IMPORTANT TO US
It is a sad fact that there are companies out there that do sub-standard work, collect the money, and run. We know finding a contractor you trust with your home can be difficult. You want a company that won't take advantage or sell you something you don't need. That is why we take the time to do a thorough evaluation of your wants and needs and lay out a replacement plan that will work for you. Part of our process is to educate you on available materials and options that are as unique as you and your home. We will assist you in making an informed decision on how to move forward with your remodel plan within you budget. We've also incorporated some interactive tools available in the Resources section of our site that you may find helpful.
OUR KNOWLEDGE AND EDUCATION WILL PUT YOU AT EASE
We do not have slick salesmen that come to your home and give you a hard sales pitch. Instead we have knowledgeable people focused on you and your project. We spend hours in training on a regular basis to educate ourselves on the latest trends and materials so that we can pass that knowledge on to you. This sharing of information allows you to make an informed decision on all your project needs.
THE LOCAL COMMUNITY KNOWS
You can look into the awards and credentials we have earned over the years and you can see what our customers are saying about us. You will see that we adhere to our values of providing top notch service and the community agrees. We regularly meet and exceed our customers' expectations.
OUR PROMISE
We are proud to be a locally owned and operated remodeling company offering roofing, windows, siding, door replacement and attic insulation to homeowners throughout Northern Virginia and Maryland. We will provide you and your home improvement project the individual attention you deserve. To us you are not just a number you are a family member. We pride ourselves on happy customers from the first phone call until the last scrap of material is cleaned up and hauled away. This is why we strictly follow our process, we provide workmanship warranties, and we follow-up even after the work is done. We are not just a hammer and a truck. We have integrity.
Contact us today or call 703.215.9360 for your free no-obligation estimate. We are happy to treat you like a member of the family.
WHY CHOOSE US?
Why choose us for your next exterior home improvement project? Quality product, exceptional customer service at an affordable price. + We have integrity!