SERVING RESIDENTS IN ASHBURN, ANNANDALE, HERNDON, GAITHERSBURG AND THE SURROUNDING AREAS IN MARYLAND AND VIRGINIA
As a homeowner, attic insulation is one of the most profitable decisions you will make from a return on investment (ROI) basis. Specifically, energy bills (heating and cooling your home) average somewhere in the range of 50-70% for a typical home. Losing the heating and cooling that you are paying for due to poor attic insulation is just a waste of money. Yet with the proper attic insulation, you can reduce the loss of your heating and cooling, and also stop warm outside air from entering your home. For those who are energy conscience an ideal "go green" solution that conserves energy and protects the environment. If you're looking for attic insulation companies, think NuHome.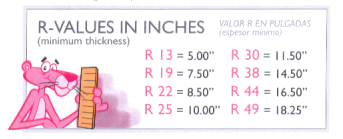 HOW ATTIC INSULATION WORKS
Basically, temperature changes within your home happen naturally when in the winter heat escapes the living areas of a home to cooler spaces such as attics, basements, and attached garages. During the summer, the outside heat will make its way indoors to your home's interior. Your home's heating and cooling system work to maintain a consistent temperature based on your thermostat settings.
R-VALUE
Attic insulation works to combat this natural occurrence by limiting air movement and is an effective insulator. Insulation is rated by thermal resistance known as R-Value. The greater the R-Value the greater the insulating value. R-value requirements vary by region with colder climates requiring thicker insulation levels.
ATTIC INSULATION – PRODUCT OF CHOICE
NuHome recommends Owens Corning's ProPink L77 loose fill insulation, because of its thermal performance rating and highest coverage level in the industry (18% yield improvement). Owens Corning, with their 70 years in business and a fiberglass technology innovator, has been rated #1 for the past 16 years by Builder Magazine Brand Use for their insulation products. ProPink L77 is unmatched for coverage, performance and energy efficiency. We use it in conjunction with the AtticCat Blown-In Expanding Insulation System.
Attic Insulation is another value added service provided by NuHome, your go-to attic insulation installer. To learning more about our other exterior remodeling services (roofing, windows, siding and doors, contact Nuhome at 703-215-9761.
OWENS CORNING BLOWN-IN ATTIC INSULATION
Owens Corning L77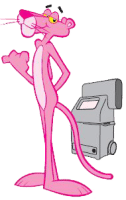 L77 Advantages:
Non-combutible and non-corrosive
Non-conducive to moisture retention
Design integrity that doesn't settle preserving its thermal properties
Formaldehyde Free
Resistant to fungus and mold growth
Third party certified 58% recycled content – highest industry %
AtticCat Expanding Blown-In Insulation System
The AttiCat® Expanding Blown-in Insulation System is designed to condition the fiberglass Insulation by breaking up and fluffing up the insulation. This process adds millions of the tiny air pockets that give the blown-in insulation material its insulating power. Additionally, since fiberglass does not settle, it retains its energy-saving R-value.
Quick and Easy:
Self-feeding system puts insulation where you want it.
Automatic cutter integrated into the machine
No Mess:
Fiberglass releases and expands completely inside the AtticCat system machine
Provides easy cleanup – machine does the work for you
AtticCat is a low dust system with virtually no mess
Safe and Reliable:
Minimal handling required.
AttiCat system is fully enclosed Hose-mounted remote control
ATTIC INSULATION IS A GREAT RETURN ON INVESTMENT!
Save energy and reduce energy bills with professional attic insulation services from NuHome. Serving Fairfax, Northern Virginia, Maryland and DC.