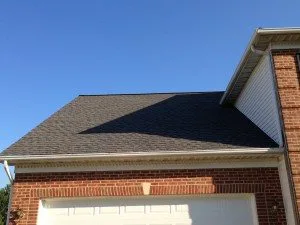 For more than twenty years, NuHome has been one of the top contractors for roofing, siding, windows, doors, and other home renovations in the Alexandria, VA, area. We're dedicated to our craft and to creating great outcomes for our customers. We might not be the biggest contractor or the cheapest, but we've got the heart and determination to ensure every customer gets great work, at a fair price.
We offer a wide range of installation, renovation, and restoration services so that you can have the home you've always dreamed of.
You can count on NuHome for:
Roof Replacement, Installation, and Repair
Roofs are our specialty! Your home is only as safe and reliable as its roof, which is why it's important to maintain your roof year-round. We can be your on-call contractor for helping out with any minor roof repairs before they turn into major problems.
We're also highly experienced in roof replacement and installation, whether on new construction or existing homes. We can help you choose between different types of tiles and roof shapes, to ensure you have a roof that fits your home and your lifestyle. We stand by every job we do!
Siding Installation and Repair
If you want a quick and easy way to give your Alexandria, VA, home a facelift, it's hard to go wrong with a new siding installation. Siding can instantly transform a house with new colors and textures while providing high-quality installation and protection from the elements.
We carry all the latest types of siding, including JamesHardie and Exterior Portfolio. Modern siding lasts for years, looks great, and is a great long-term investment.
Windows, Gutters, and Doors Services
NuHome can help update the look of any aspect of your Alexandria home's exterior, including new windows, doors, skylights, or even gutters along the roof. Modern doors and windows have advanced energy-saving features that make them superior to models from past decades, while also ensuring your home looks up to date.
We'll happily talk you through your choices and find solutions that are right for the look of your home, while also improving your energy efficiency.
Get Roof Replacement& More in Alexandria
So, if it's time for your home to have a new look, or to repair damage done over the years, look no further than NuHome. Our combination of expertise, fair pricing, and customer-focus makes us one of the top home renovation contractors in the Alexandria area.
ROCKVILLE ROOFING CONTRACTOR
When searching for a Rockville Roofing Contractor consider NuHome. Locally owned roofing contractor headquartered in Fairfax, VA serving serving Northern Virginia, Maryland and DC.