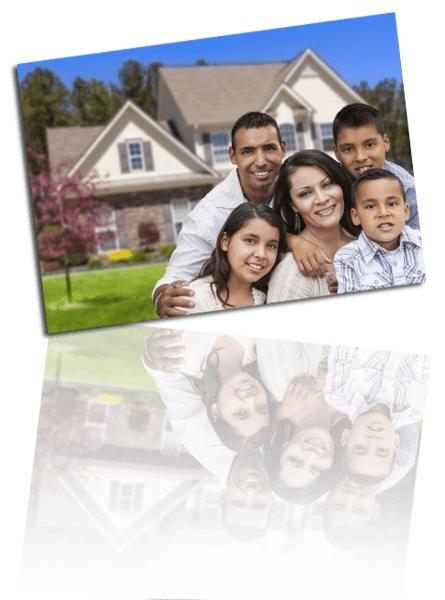 We gave our values a lot of thought as we developed our company. We asked ourselves if we were the customer what would be most important to us?
We quickly realized that while the heart of our company needed to be a strong customer focus, the foundation would be decided by the values that were at our core.
We knew there were a lot of contractors out there with a hammer and a truck, but we wanted to be more than that. We didn't want our customers to be numbers.
Customer Focused – This became our heart. We know from our vast experience in sales and marketing that we didn't want to treat our customers as another number. We want them to be happy from start to finish. Our goal is to provide individualized attention to our customers and focus on their project goals. It is important to us to build an exterior remodeling company where the people, the materials, and the workmanship all lead back to focusing on our customers.
Integrity – To us, integrity is knowing you are doing the right thing even when no one is looking. This is the cornerstone our business is built upon. We know there are a lot of contractors out there with a hammer and a truck, but we are more than that. This comes through in the way we treat our customers. We listen to our clients and keep our promises. We provide materials and knowledge that can be trusted. Our objective is to provide only the best for our customers.
Respect – Another foundational value for us is respect. Not just the respect we have for our clients, but the respect that we have for each other. Our goal is to cultivate an experienced, hardworking team. You gain long-term employees through values of respect. You also gain long-term clients in the same way. The respect is apparent in everything we do from respecting your time, to respecting your budget.
Teamwork – Without the countless individuals in our organization from the people who answer the phones in our office, to the knowledgeable project consultants, and highly skilled installers, we would not be able to hold up the rest of our values. By developing an amazing team of people who work together toward our end goals we are able to uphold and replicate our company values.
Passion for Execution – We know that bringing passion to our work takes us from being a good exterior remodeler, to being the best in the business. Our business is not just something we do from 9-5 Monday through Friday. It is something we embody. We constantly go the extra mile to be the very best. In our workmanship, materials, and all of our communications with our clients our passion shines through.
Ownership – We take full accountability for both our successes and anything that is less than a success so that we can improve and live up to our promise to our clients.
It is important to us that if things are not done to a customer's complete satisfaction that we take responsibility and resolve the issues.
These values make up the building block for our successful company. It is reflected in our customer reviews, and in the consistent work, we deliver time after time.
If you would like more information on how we can bring our work values to your home project please contact us today.
OUR VALUES ARE JUST PART OF OUR CUSTOMER SERVICE PROGRAM
Integrity, respect and teamwork make up part of our values and have lead to the success of our home remodeling company.