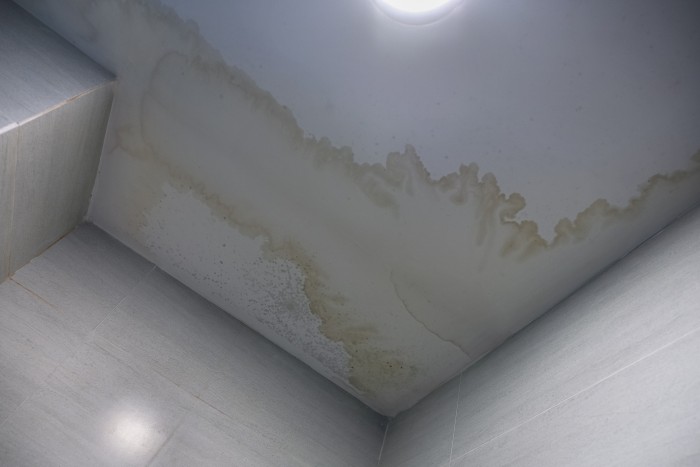 Leaking roofs are one of the most common types of maintenance challenges that homeowners have to deal with. If you find yourself with a leaking roof, there are a few different reasons why it might be happening. If your roof is leaking, it's extremely important to not try to fix the problem yourself and to hire professional residential roofing services. Trying to get on the roof while it's leaking can be extremely dangerous and potentially cause accidents or injuries. Your roofing experts will do a thorough examination and determine which of the below examples are causing your roof leakage in order to properly address them.
Damaged or Missing Shingles
It's extremely common for roof shingles to get knocked off due to rain, debris, or wind. While shingles normally last around 20 to 30 years, if you've got shingles on the older side or are missing shingles, then there's a chance that water can come through and leak into your attic or your top floor.
Cracked Flashing
The material underneath the shingles is called flashing, and this is what protects the roof below the shingles. While flashing is created with durability in mind, age along with the regular wear and tear associated with severe weather like rain, ice, and extreme heat can cause cracking in the flashing. This can in turn leave the roof exposed to water and cause leaking.
Skylight Issues
If the caulking around your skylight has begun to deteriorate or if the flash surrounding the area has cracked, the skylight could also be the cause of your leaking roof. It's important to make sure that your skylight receives regular inspection as the structural integrity of a skylight can be a challenge to maintain.
Broken Roof Vents
It's also extremely common for the vents on your roof to be either cracked or damaged during severe weather. This can result in water seeping through the cracked vent into your home. When you're having your regular roof inspections, make sure your residential roofing service also thoroughly inspects your vents!
Chimney Leaks
Another common cause of a leaking house is if the integrity of your chimney is compromised. If the chimney cap is damaged or the flashing of your chimney becomes damaged, this can lead to water entering your home through the chimney.
Residential Roofing Services from NuHome
For expert residential roofing services, give us a call at NuHome today. Our expert professionals will work with you to ensure any roof issues you're having are taken care of quickly and efficiently, and you'll finish with a roof that will stay functional and beautiful for the long term!
get a free quote today