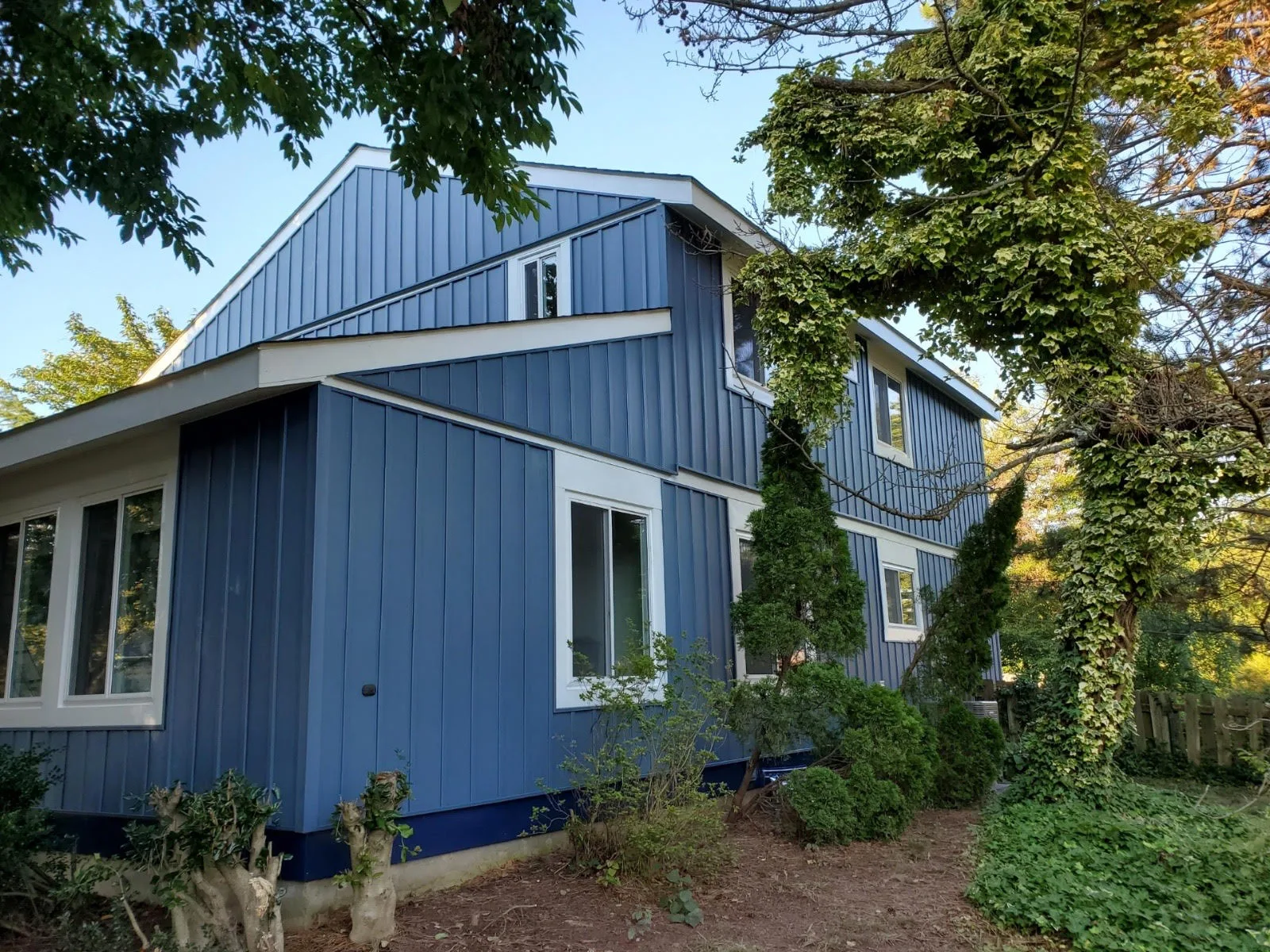 James Hardie siding is well known for both its durability and its sleek appearance. For this reason, James Hardie installation has become a must for new homes across North America as well as those looking to refinish their home exterior.
With an impressive range of siding options, it can be difficult for homeowners to navigate their way through the James Hardie line and select the right materials for their home. Our experienced team at NuHome has provided a complete guide to James Hardie installation along with a few important benefits which the brand offers.
Three Tips for a Successful James Hardie Siding Installation
Select the right materials for your home
James Hardie siding is made from cement fiber (a mixture of cement, cellulose fiber, and sand). This high-quality material is then formed into a variety of boards and panels fit for all different styles. Homeowners may opt for the classic James Hardie lap siding or take advantage of vertical siding options for a more rustic look. NuHome offers everything from stucco to soft wood-style siding and we are happy to help homeowners select the perfect look for their home. Additionally, this material is highly eco-friendly, which is excellent for homeowners who are looking for green options.
If you are on a tight schedule, you may want to keep timing in mind before embarking on a James Hardie installation. Our trusted contractors will take between 10-12 days to complete your siding installation, however, if you plan on having your James Hardie siding painted, the process could take up to 17 days total. This is entirely dependent on the size of your home, the type of siding that needs to be removed, and obstructions in the area surrounding your home.
Consider cost versus value
The only drawback homeowners find when considering James Hardie installation is the relatively high cost of these materials. Siding replacement, however, is a major project that varies greatly in effectiveness depending on the materials that are used. James Hardie siding is highly pest and weather-resistant, as well as fire resistant which makes their siding far less susceptible to damage than the average home exterior. This means that homeowners will save thousands of dollars dealing with infestations that may require jobs like attic insulation, and repairing damages to the material itself.
NuHome offers a 30-year non-pro-rated, transferable warranty to keep your home protected for decades to come. Contact us today to learn more about James Hardie installation!
get a free quote today