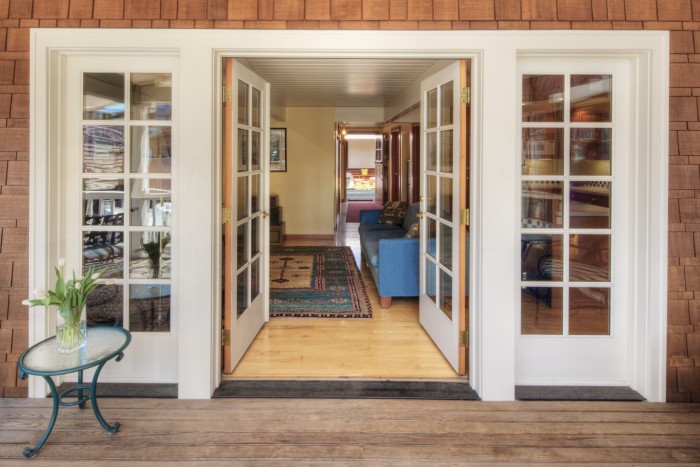 Installing a high-quality sliding patio door is a summer essential. Homeowners can enjoy hosting barbecues, flowing in and out of the house to relax in the sun, and looking out at nature all year long. However, there are a few important steps to take to ensure you get the perfect result when replacing your sliding patio door.
Are you thinking about replacing your patio door? Our team at NuHome is here to simplify the process by listing a few steps that you should take before calling a contractor.
Your Guide to a Successful Sliding Patio Doors Replacement
Choose your materials
Fiberglass is the durable material that most sliding patio doors are made from, however, the real decision is whether to frame your door with wood or vinyl. Wood is a classic framing material that gives a more rustic look to your modern glass door. However, vinyl is a much more practical option when it comes to insulation and longevity.
Choose your screen mesh
All sliding patio doors should be paired with a high-quality mesh screen. This will help keep the bugs and debris outside of your home even during the hot months when you want to keep the door open all day. At NuHome, our sliding patio door replacement services include BetterVue screen mesh in a variety of colors. This material offers water-shedding capabilities to protect your home's interior.
Take measurements
While your sliding patio door should always be measured by a professional prior to installation, measuring the surface area yourself is a great way to help you narrow down your options before calling a contractor. The measurements will give you an idea of how thick you would like the frame to be so that you can get the most natural light out of your door.
Choose your door handles and locks
Your sliding patio door handles are where you can really experiment with color, texture, and style. Whether you opt for an understated white plastic handle, a carved wooden feature, or a metallic look, use this as an opportunity to express yourself and integrate your patio door with the rest of your home. View our door portfolio to search for ideas.
Get in touch with our team
The final step to complete your sliding patio door replacement is to call a professional contractor. Contact our team at NuHome for a free estimate on our top-rated services.
get a free quote today