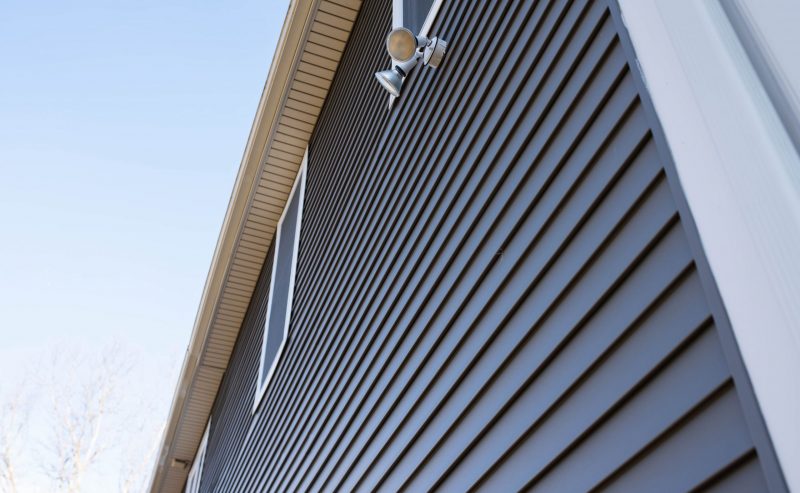 If your home's exterior is starting to get a bit faded, damaged, or weather-worn, few things can spruce it up quite as quickly or dramatically as a home siding replacement, Home siding is practical, affordable, and beautiful. It can restore the appearance of almost any home!
If you're not sure if a home siding replacement is right for you, these are just a few of the benefits you'll see.
Home Siding Replacement Can Bring Big Benefits to Your Home
1. Big improvements in energy efficiency
Modern home siding offers greater energy efficiency than ever before, with multiple options for adding insulation that will help prevent energy waste. Few upgrades you make to your home can have such a dramatic impact on your energy use. You might find that the siding pays for itself in just a few years!
2. Great curb appeal
If you want to give your home a 'makeover' there are few better options than new siding. Siding comes in numerous colors and styles, with the ability to add accent colors and really make your home stand out. Almost overnight, your home could go from looking weathered, to looking brand new.
Also, modern siding looks far better than the cheap vinyl siding that used to be sold in the 1980s-90s. If that's what you're still thinking of when you think of "siding," you definitely should contact a local home siding specialist to see just how far siding has come.
3. Spot potential problems with your home before they get worse
Since a siding replacement means stripping off the current exterior of your home, this gives contractors an excellent opportunity to survey your home, as well as your foundations. Cracks, leaks, infestations, and other problems can be easily caught during installation. This allows you to cheaply head off future problems, while still getting great new siding once the work is complete.
4. Increase your home's value
If you're looking to sell, a new round of siding can be an excellent investment. New siding typically adds around 80% of its install price to the value of a home. In addition, because it makes your home far more attractive, this can help reduce the time it takes to sell as well!
Home Siding Replacement & More
If it's time for siding replacement for your Virginia or Fairfax home, NuHome has the expertise and top-quality materials necessary to do an amazing job. Contact us for a free estimate and to learn more about your options.
get a free quote today