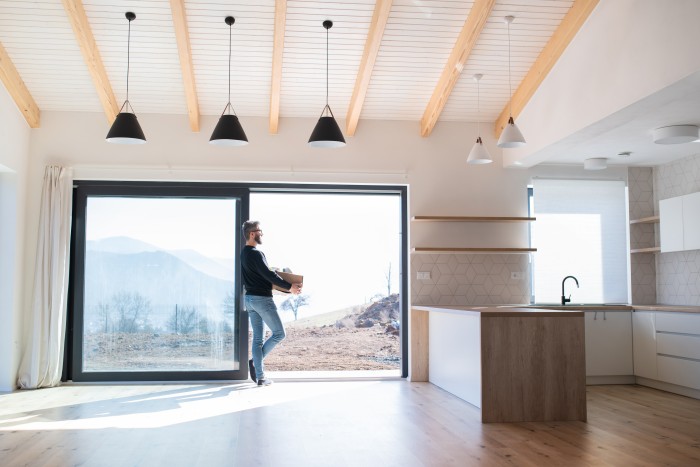 A patio door is a beautiful feature that can transform the interior and exterior appearance of your home. However, if the installation is not done right, you could wind up with problems that go far beyond aesthetics. There are a few important decisions that you will need to make in advance, which will affect the final result of your patio door replacement.
At NuHome, our door replacement contractors strive to provide beautiful installations that will last for many years to come. Continue reading to learn everything you need to know about the process of having your patio door replaced.
Tips for a Successful Patio Door Replacement
Find an experienced contractor
A patio door replacement is much different than a roof, siding, or window installation. This task requires a professional who has worked on many patio doors and can provide insight into the best materials, style, and functionality based on your needs. Make sure you read reviews from past clients and search the company's portfolio for images of successful patio door replacements.
Select your preferred style
Depending on the style of your home exterior, and whether or not you have enough space to accommodate a swinging door, you may opt for either a sliding glass or classic hinge style. This is an entirely personal choice; however, it is always helpful to get the perspective of a professional who has seen a variety of unique patio doors. If your home backs onto a beautiful property, you may want a sliding door that highlights the view. If the style of your home is old and rustic, a wooden hinged door may be more appropriate.
Choose a durable material
Patio doors endure serious weather conditions, along with plenty of use, particularly when homeowners host outdoor events where people are constantly walking in and out of the building. For this reason, it is important to select a material that is built to last. If you decide to go for a sliding door, fiberglass is the only option that will provide enough durability to protect the interior of your home and maintain a fresh appearance over time. For hinged doors, homeowners can choose between a variety of materials such as wood and vinyl. No matter which material you choose for your patio door, our contractors will install it with precision so that you get the most out of your replacement.
Get Patio Door Replacement Today
Contact us for a free quote on your patio door replacement.
get a free quote today