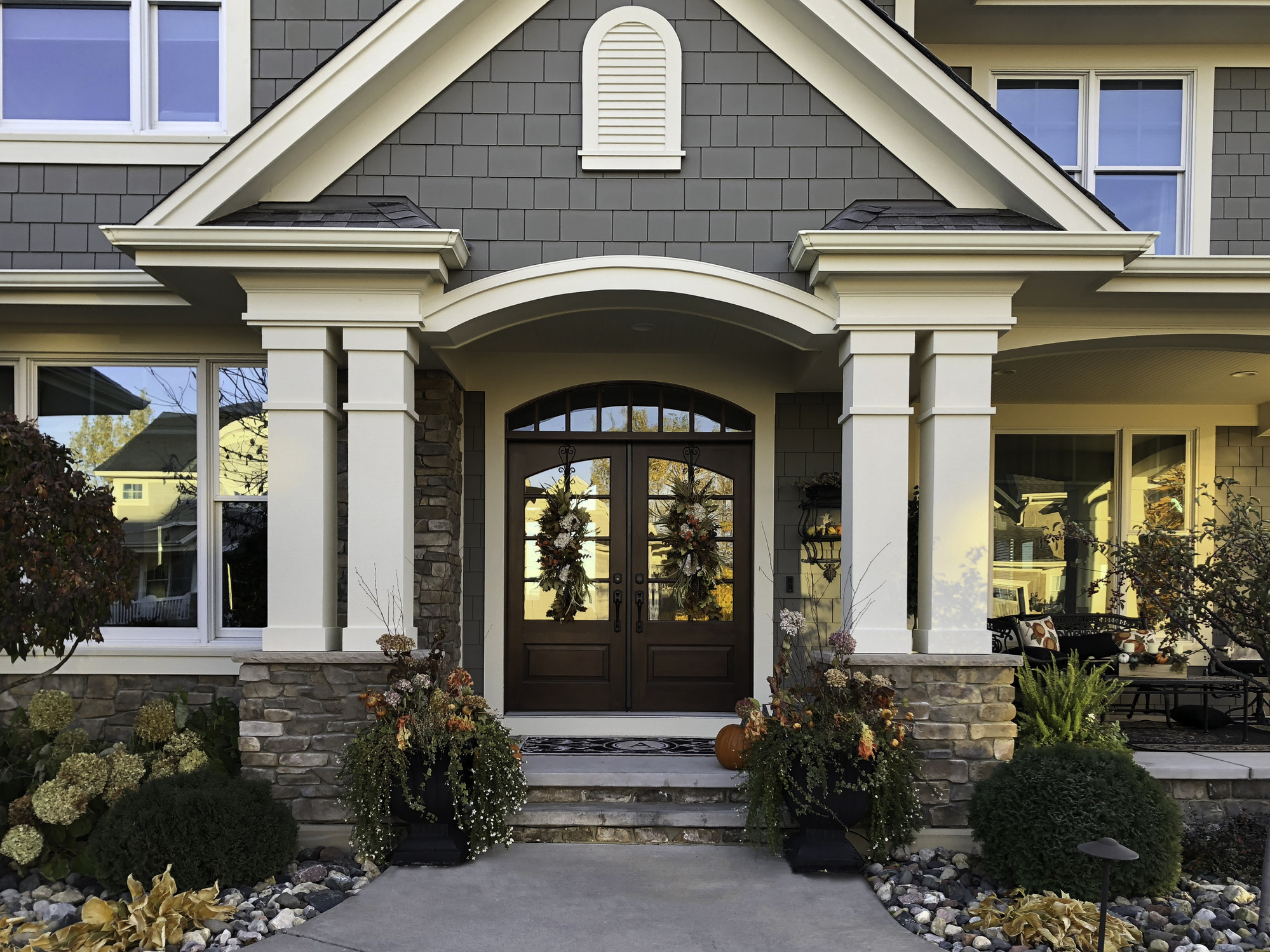 When it comes to enhancing the exterior of your home, wooden vertical siding offers a timeless and elegant solution. The combination of natural beauty and vertical orientation creates a visually striking effect that can elevate the overall aesthetic appeal of your house. However, with various wooden vertical siding options available, choosing the best one for your home can be a daunting task.
NuHome breaks down the different wooden vertical siding options, their unique characteristics, and the factors to consider when making your selection.
Vertical Select CedarMill Siding
Select CedarMill siding offers a visually appealing option for homeowners, characterized by its soft and textured wood-like appearance. This particular style of siding is especially well-suited for second floors, as well as farmhouse-style dwellings or charming rustic cottages. The Select CedarMill siding's distinctive aesthetic can enhance the overall appeal and character of these types of homes. In addition to its appearance, this type of vertical siding also has several practical advantages. This siding option is designed to be durable and long-lasting, withstanding the test of time and various weather conditions. This ensures that it can endure exposure to rain, wind, and other environmental elements, providing reliable protection for the underlying structure of the house.
Smooth Vertical Siding
Smooth Vertical Siding is a fantastic choice when you want to create a captivating look and emphasize the height of certain areas in your home, like entryways, low-porch walls, or gables. This vertical siding style is specifically designed to add a touch of drama and enhance the architectural features of your house. The smooth texture of this siding style provides a clean and modern aesthetic that can elevate the overall appearance of your home's exterior.
Not only does it enhance the look of your home but it also offers durability and longevity. Made with fiber cement, smooth siding is made to withstand various weather conditions, including rain, wind, and UV exposure. This siding material is highly resistant to rot, moisture, and pests, ensuring that your home remains protected and maintains its visual appeal over time.
Vertical Sierra 8 Siding
If you desire the timeless appeal of wood siding with a touch of elegance and simplicity, look no further than Sierra 8 vertical siding. This siding option offers the perfect blend of natural wood texture and vertical grooves, resulting in a visually striking appearance for your home. With Sierra 8 siding, you can achieve the classic charm of wood siding while adding a touch of sophistication to your house's overall aesthetic.
View Our Vertical Siding Options and Get a Free Quote Today!
With a variety of vertical siding options, including various styles and colors to choose from, our installers at NuHome can help you find the perfect choice for your home. Our installers are experienced in working with a variety of materials, ensuring that we can accommodate your specific preferences and requirements. Contact us today for a free quote!
get a free quote today