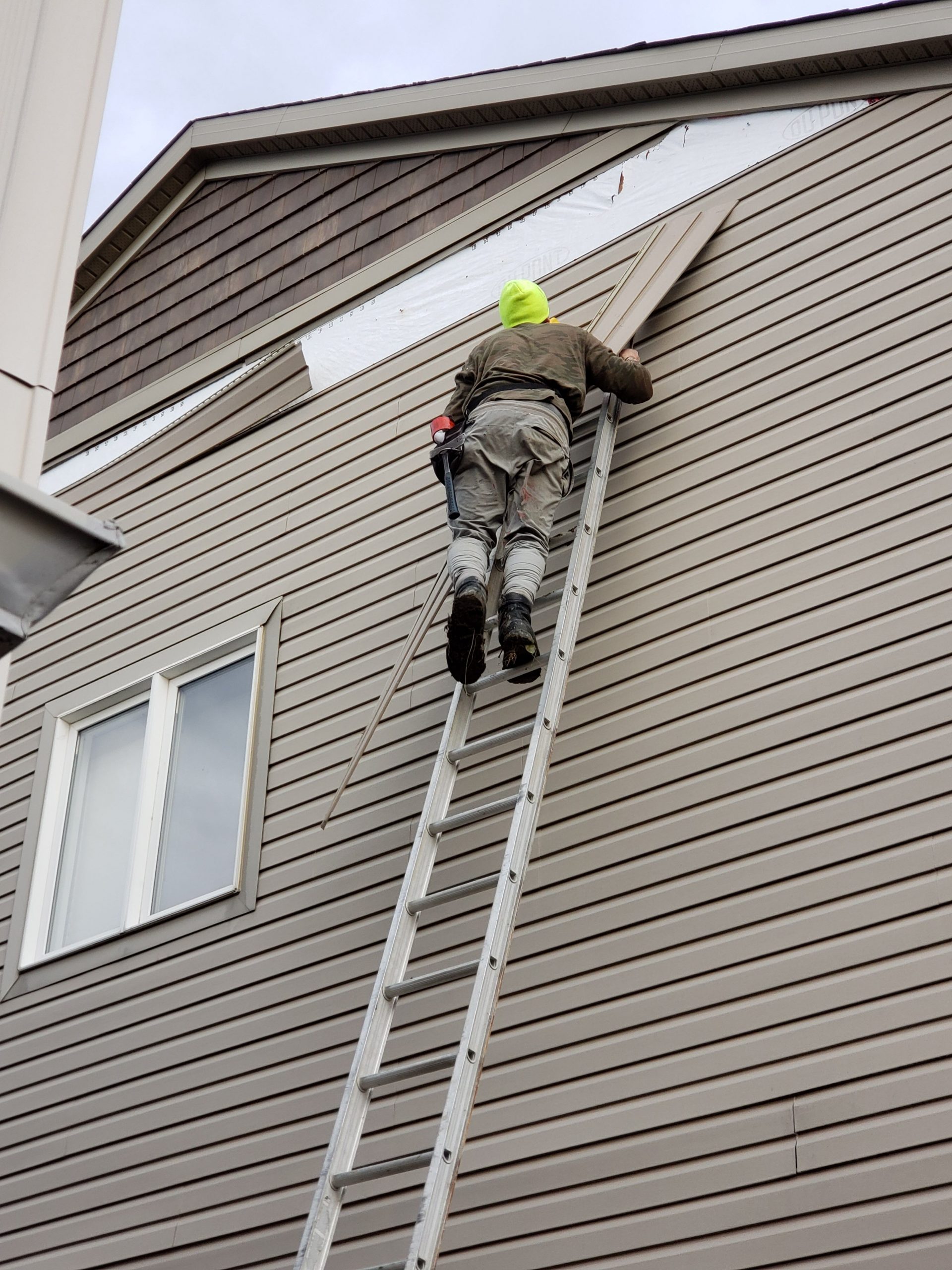 Modern vinyl siding is far better than what was used in the 20th Century and is now capable of lasting 20-40 years when properly cleaned and maintained. Even then, however, siding can break down, or develop too many problems to be worth repairing. Home siding replacement in Fairfax costs a bit, but sometimes it really is the best option.
How do you know it's time to think about replacing your siding? Here are some of the biggest factors that should influence your decision.
Is It Time For A Home Siding Replacement Job?
1 – Your siding is over 20 years old
Vinyl siding had a bad reputation in the 1970s-90s, often seen as the cheap and chintzy way to outfit a house. However, siding today is much better than previous versions. It's stronger, looks better, and it's better at providing insulation as well.
If your siding is left over from the 20th Century, a re-do will significantly upgrade your home, and provide much better siding overall.
2 – You're spending too much on repairs
Does it seem like there's constantly something going wrong with your siding that needs fixing? It's probably on its last legs. Sure, you could keep patching it, but the time and money that takes is going to quickly add up. Totally new siding will save you so much hassle, and it won't need significant maintenance for at least a decade.
3 – Faded colors make patches look ugly
Another problem with older vinyl siding is that it had a tendency to fade over time due to sun exposure. This isn't a huge issue if the fading is even – but what happens when you need to patch it? Matching faded colors is almost impossible, so your patches and fixes are going to stand out. Most people don't find that to be a good look for their home.
4 – You want to increase your home's sellability
Old faded siding is a big turn-off for home buyers, unless the home is specifically being sold as a 'fixer-upper' or flipping opportunity. And those don't sell for much. Installing new siding will significantly increase your home's curb appeal, as well as its value, making it far easier to sell for a good price.
NuHome are your home siding replacement experts in Fairfax! We use only the latest and greatest in siding, so we can stand by our work for years to come. If your current siding needs to go, contact us for a free consultation and estimate!
get a free quote today