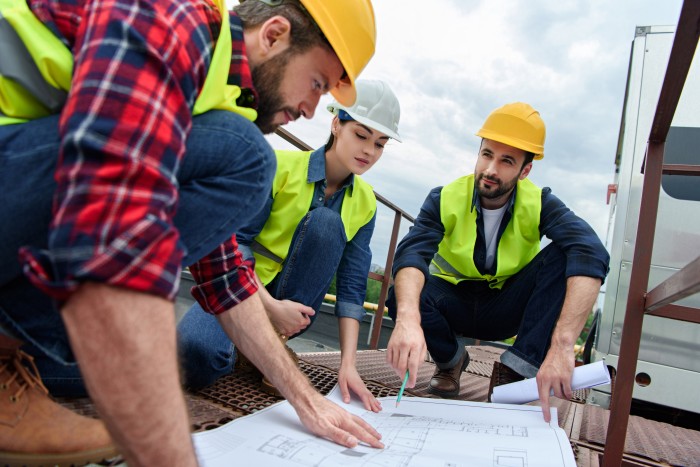 If you need roofing work done in Fairfax, you want to find the best possible Fairfax roofing company to handle it. There are a lot of home contractors out there, and many of them just don't have the experience to do the job properly. Worse, more than half of contractors go out of business in less than five years – so you might not even get warranty protections if they've already folded once something goes wrong.
It's important to do a lot of research before choosing a roofing contractor in Fairfax, VA. These are some of the most important factors to focus on when making your decision.
Five Key Qualities You Want in A Fairfax Residential Roofing Company
1 – Get local referrals whenever possible
Word-of-mouth is still one of the most reliable ways of finding a good contractor. Do you know anyone who had roofing work done recently? Try asking on social media as well. Chances are you know someone local who can give you a referral.
2 – Good Better Business Bureau ratings
The Better Business Bureau keeps detailed listings on just about every business, along with their track record. The fewer complaints a business has in their BBB listing, the better. This is a good way to gauge their overall level of quality.
3 – Warranty Coverage
Two questions to ask: does the roofing contractor honor manufacturers' warranties, and do they offer any warranty of their own for workmanship? Since a good roof should last for years, if not decades, you want to make sure you're well protected against any flaws in the materials or the work.
4 – Licensing and insurance
Never work with a contractor who lacks proper licensing for your area, or who does not carry insurance. If they lack licensing, they may not even have the necessary expertise. If they don't have insurance, that means if any accidents happen on the job, you might end up liable for injuries or damages! Their insurance protects you.
5 – A strong safety record
What safety measures do they take when working on roofs? Do they have a history of accidents? An accident-prone roofer is a sloppy roofer, and you don't want that.
NuHome is a top-quality residential roofing company proudly serving Fairfax, VA, along with Maryland and DC. Our work is top-notch and award-winning! If your roof needs repairs or upgrades, click here for a free consultation.
get a free quote today