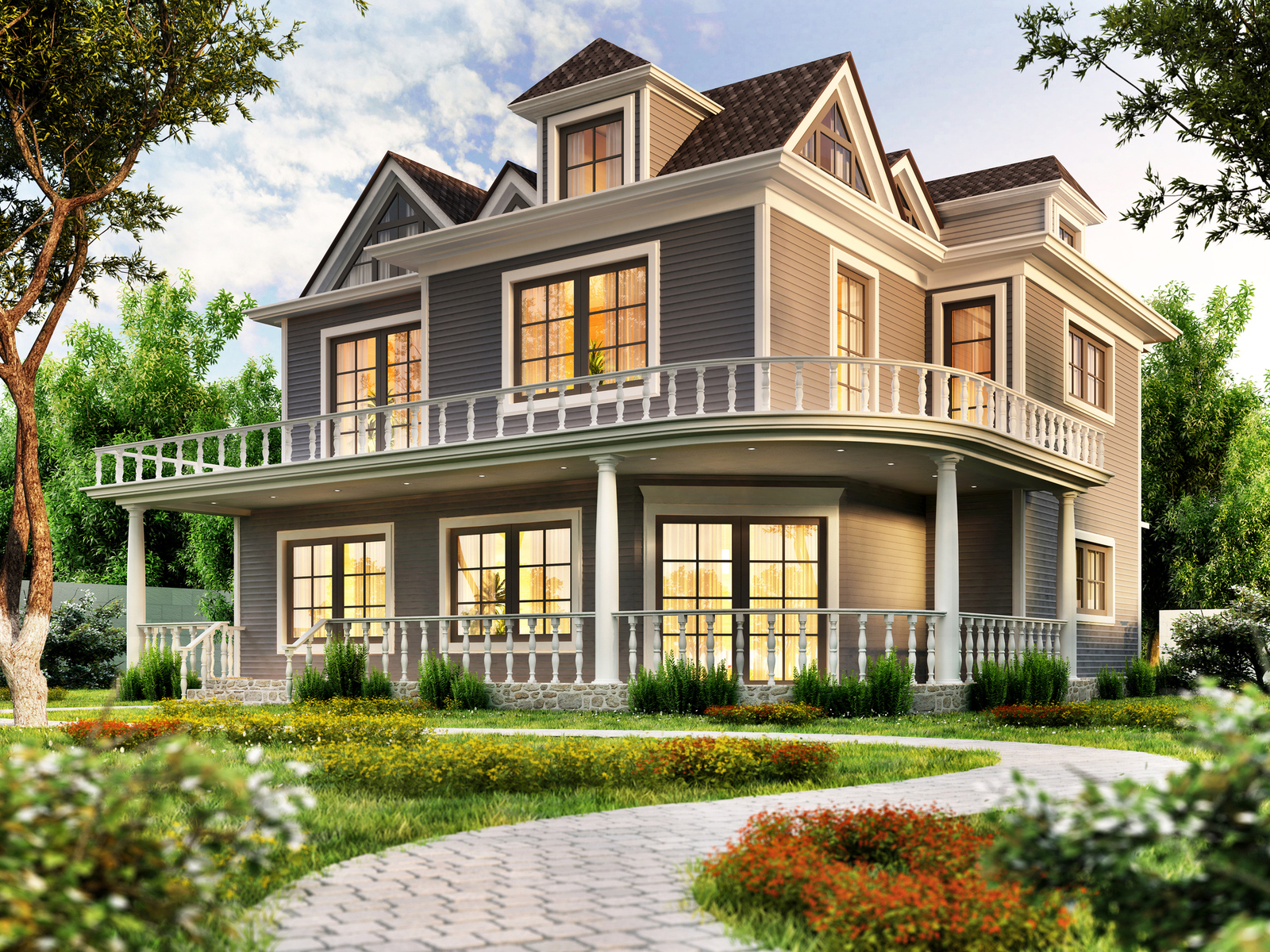 The latest exterior trend making waves in the world of home design is vertical siding, capturing the interest of builders and homeowners alike. This versatile and fashionable siding option has gained popularity in recent years for its ability to cater to a wide range of architectural styles, from farmhouse charm to contemporary aesthetics. What sets vertical siding apart is its extensive array of options in materials, colors, and designs, allowing homeowners to customize their exteriors according to their unique preferences. NuHome tells you what you need to know about vertical siding below.
What is Vertical Siding?
Vertical siding is a type of siding that uses shorter boards installed vertically from the top to the bottom of a house's exterior. This creates a distinct look with added height and depth, making the home stand out, whether it's used for the entire house or as decorative accents.
Why Choose Vertical Siding?
It Increases Curb Appeal
Vertical siding offers a distinct and eye-catching aesthetic that is sure to grab attention. Its unique design features clean lines that harmonize beautifully with other building materials, allowing for seamless integration into various architectural styles. Vertical siding complements a wide range of color choices, providing homeowners with endless possibilities to express their style and enhance the curb appeal of their homes. Whether used as the main siding material or combined with other siding types, vertical siding adds a touch of elegance and visual interest that elevates the overall look of any home.
It's Durable
Vertical siding is known for its durability, and the materials used in constructing the vertical boards are designed to last. However, the advantages of vertical siding go beyond just longevity. One key benefit is that since the boards are installed vertically, they don't accumulate water on top. This means that vertical siding is less prone to issues such as rot and water damage caused by pooled water. By avoiding the accumulation of water, vertical siding reduces the risk of structural damage and prolongs its lifespan.
It Requires Little Maintenance
Vertical siding is a fantastic choice for those seeking a low-maintenance exterior option. It offers a quality that many homeowners desire. Maintaining vertical siding is relatively easy and requires only simple tools such as a soft scrub brush, a hose, and mild soap. A thorough cleaning once a year should be sufficient to keep it looking fresh and vibrant. For any occasional spots or dirt buildup, spot treatments can be done as needed. With regular cleaning and minimal upkeep, vertical siding allows homeowners to spend less time on maintenance and more time enjoying their beautiful homes.
NuHome Offers an Array of Vertical Siding Options
Enhance the look of your home's exterior with HardiePanel vertical siding available from NuHome. Learn more about increasing the curb appeal of your home through siding replacement services. Contact us today!
get a free quote today