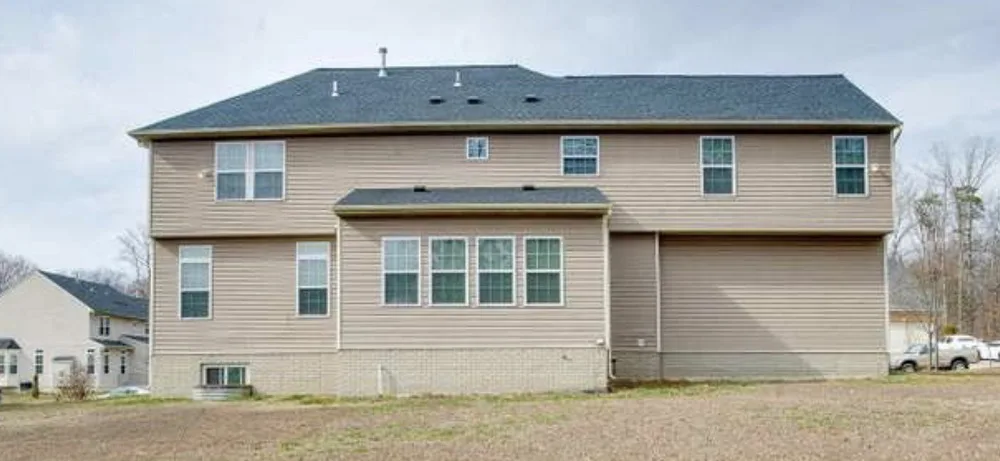 Whether your roof was installed with low-quality materials or it has simply reached its expiration date, leaks can happen at any time and it is important to know what to do if you notice a problem. At NuHome, our residential roof replacement specialists see many cases of water damage every year.
A leaky roof can compromise the structural integrity of a building if it is not handled promptly and appropriately, which is why our team has listed a few steps that homeowners should take at the first sign of a leak.
Steps to Take if Your Roof is Leaking
Identify the problem
Many homeowners believe that pinpointing the location of a leak is enough to identify the problem. Unfortunately, assessing a damaged roof is not always that simple, and it is important to hire a professional residential roof contractor to inspect the underlying problems before attempting to patch up a minor leak on your own. At NuHome, our roofing contractors are licensed and trained to safely inspect damaged roofs for signs of drainage problems, poor installation, damaged shingles and other potential causes of a leak. Through our careful inspection process, homeowners will know whether they are dealing with a few damaged shingles, or if it is time for a roof replacement.
Gather important information
At NuHome, we believe the key to a successful residential roof replacement or repair is communication with our clients. Once you notice a leak in your roof, write down where the moisture is coming from and take photographs to share with your roofing contractor. The more information you have, the easier it will be for a professional to identify the root of the problem and recommend a long-lasting solution.
Schedule an inspection with a trusted roofing company
Some roofing contractors will recommend a residential roof replacement at the first sign of damage in order to make a big sale. For this reason, it is essential to deal with a trusted roofing company with years of experience and great reviews so that you know you are getting an honest assessment of your roof. Our roofing contractors work to educate our clients so that they have a thorough understanding of the damage and how it can be resolved.
If you have noticed a leak in your home, it is essential to seek out professional roofing services before the problem worsens. Contact us today to schedule a free estimate on your residential roof!
get a free quote today