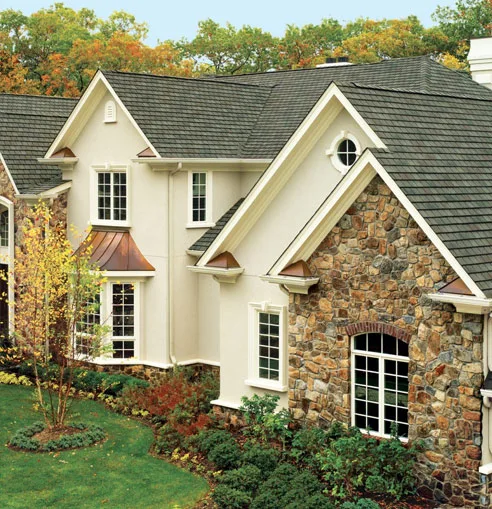 Is your roof approaching its expiration date? Finding the right option for a roof replacement can save homeowners thousands of dollars and years of unexpected problems. It should come as no surprise that hiring a reputable roof replacement company is the best course of action when your roof encounters problems, but many homeowners still make the mistake of working with the wrong companies or attempting complex DIY projects.
NuHome has been Virginia and Maryland's most trusted roof replacement company since 1998. Continue reading to learn a few of the key benefits of hiring a reputable roof replacement company to replace your roof.
Finding the Right Roof Replacement Company
Advice from a certified roofer
Once you have begun the process of having your roof replaced by a roof replacement company, a certified contractor should be able to educate you on proper roof maintenance and point out any existing damages that may have caused you problems such as roof leaks. This will help extend the lifespan of your new roof by catching potential problems before they cause serious damages. At NuHome, our roofers are among the 3% of contractors in the country who are GAF Master Elite certified.
Save money with a structured financial plan
Amateur roofers often begin a roof replacement project before thoroughly assessing the damage. This means that there is the potential to run into additional problems along the way, which may incur further costs. Inexperienced roofers may also have a hard time finding the best materials for the lowest cost. At NuHome, our professional roofers will sit down with you and discuss a financial plan along with discounts that fit within your budget.
Preview your roof design
A good roofing contractor should be able to walk you through a list of design ideas until you are happy with your plan. Once you have selected the materials, style, and colors that you like, your roofer will be able to show you a complete design to ensure your satisfaction before they get to work. This should include the flashings, gutter, and ventilation systems on your roof.
Peace of mind
With an intensive job like a roof replacement, it is essential that your roof replacement company is properly insured. At NuHome, we are bonded with a $1,000,000 insurance policy if an accident occurs on your property.
Call us today at 571-200-8258 to design the roof of your dreams!
get a free quote today