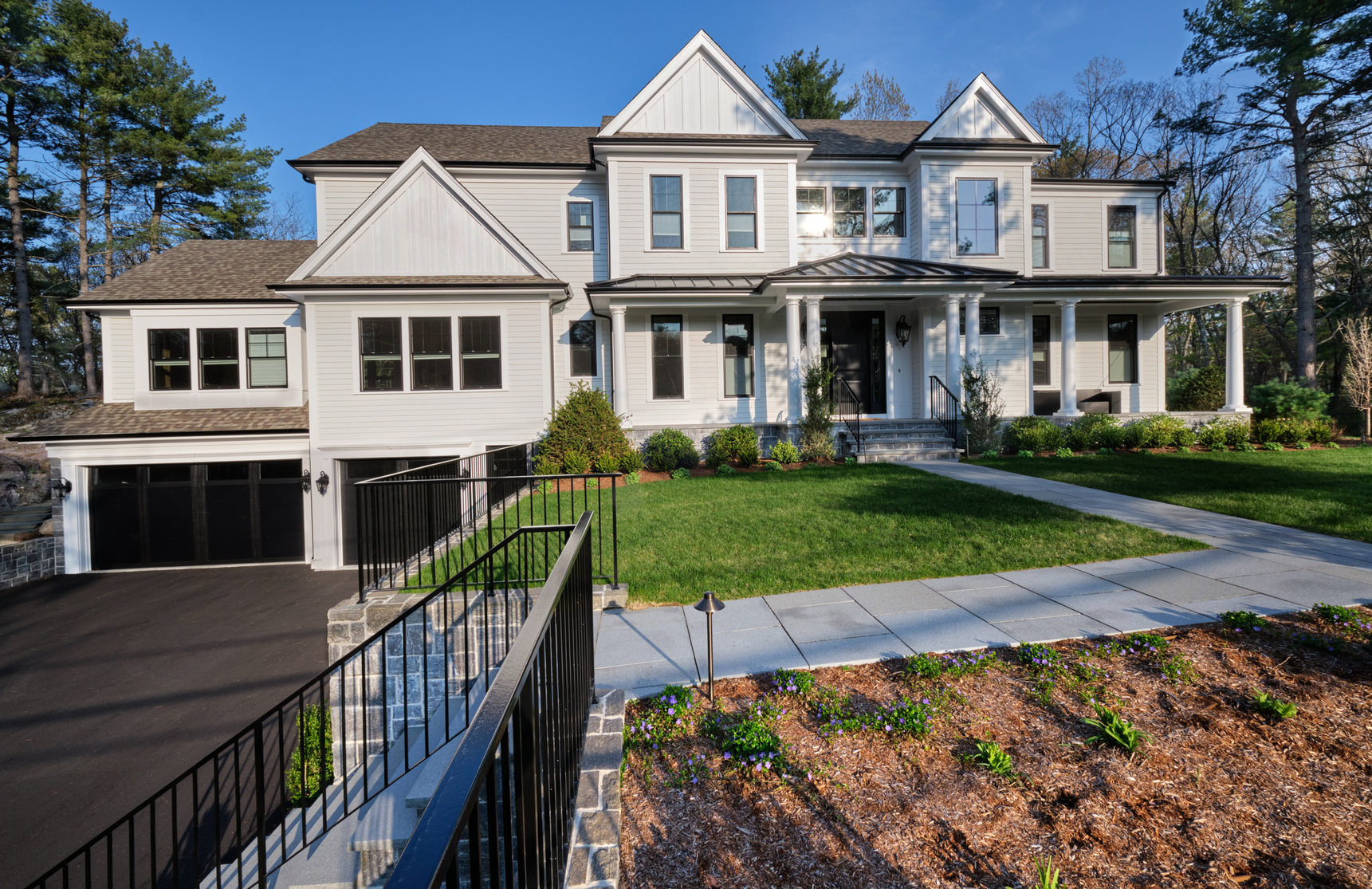 If your home's gutters are showing signs of wear or damage, it may be time to consider a replacement. Selecting the right gutter style is crucial in ensuring effective water drainage and protecting your Northern Virginia home. With various options available, it can be overwhelming to decide which type of gutter is best suited for your specific needs. We provide tips and guidance on choosing the ideal style for your gutter replacement that complements your home's age, condition, and architectural requirements.
Why Are Gutters Important?
Your home's foundation has an important role to play. It supports the entire structure while keeping out moisture. That's where your trusty gutter system comes in. When rain or snow falls on your roof, gutters collect the water and guide it away through downspouts.
Without gutters, water would seep into the soil next to your house, putting pressure on the foundation and potentially causing erosion and damage. Gutters also protect the exterior of your home. Without them, water can damage the siding, leading to rot and creating a breeding ground for mildew and mold.
The Styles of Gutters to Choose From
Half-Round Gutters
Half-round gutters were widely used by homeowners until the 1950s, though they are less common nowadays. However, those seeking a classic or vintage appearance, or aiming to restore their home to its original style, often opt for half-round gutters.
K-Style Gutters
K-style gutters got their name because, when viewed from the side, they resemble the letter K. These gutters have a flat back and bottom, along with a decorative curved front. When installed along the roof's edge, K-style gutters give the appearance of crown molding.
K-style gutters are commonly found on modern homes and homeowners often select gutter colors that match their home's exterior. They come in two sizes: 5 inches and 6 inches.
Types of Gutter Materials
Copper
Copper gutters are an excellent choice due to their attractive and shiny appearance, making them particularly suitable for homeowners seeking to update the gutters on older homes.
Aluminum
Aluminum is a highly favored gutter material for its lightweight, rust-resistant properties, offering versatility in thickness and color options.
Vinyl
While vinyl gutters are the most affordable option, they also have the shortest lifespan, typically lasting around ten years, in contrast to aluminum gutters which can endure for over two decades, or copper gutters which can last up to a century.
Steel
To prevent rusting caused by exposure to oxygen, steel gutters must be constructed from galvanized or stainless steel, and although they require slightly more maintenance compared to copper or aluminum, they remain a durable option.
Contact Us for a Free Quote on Gutter Replacement in Northern Virginia
Serving Herndon, Resto, Centreville, South Riding, Chantilly, and other surrounding areas in Northern Virginia, NuHome provides stellar gutter replacement services and gutter covers. Don't wait to have an important part of your home's exterior cleared. Get in contact with us for a free quote today!
get a free quote today