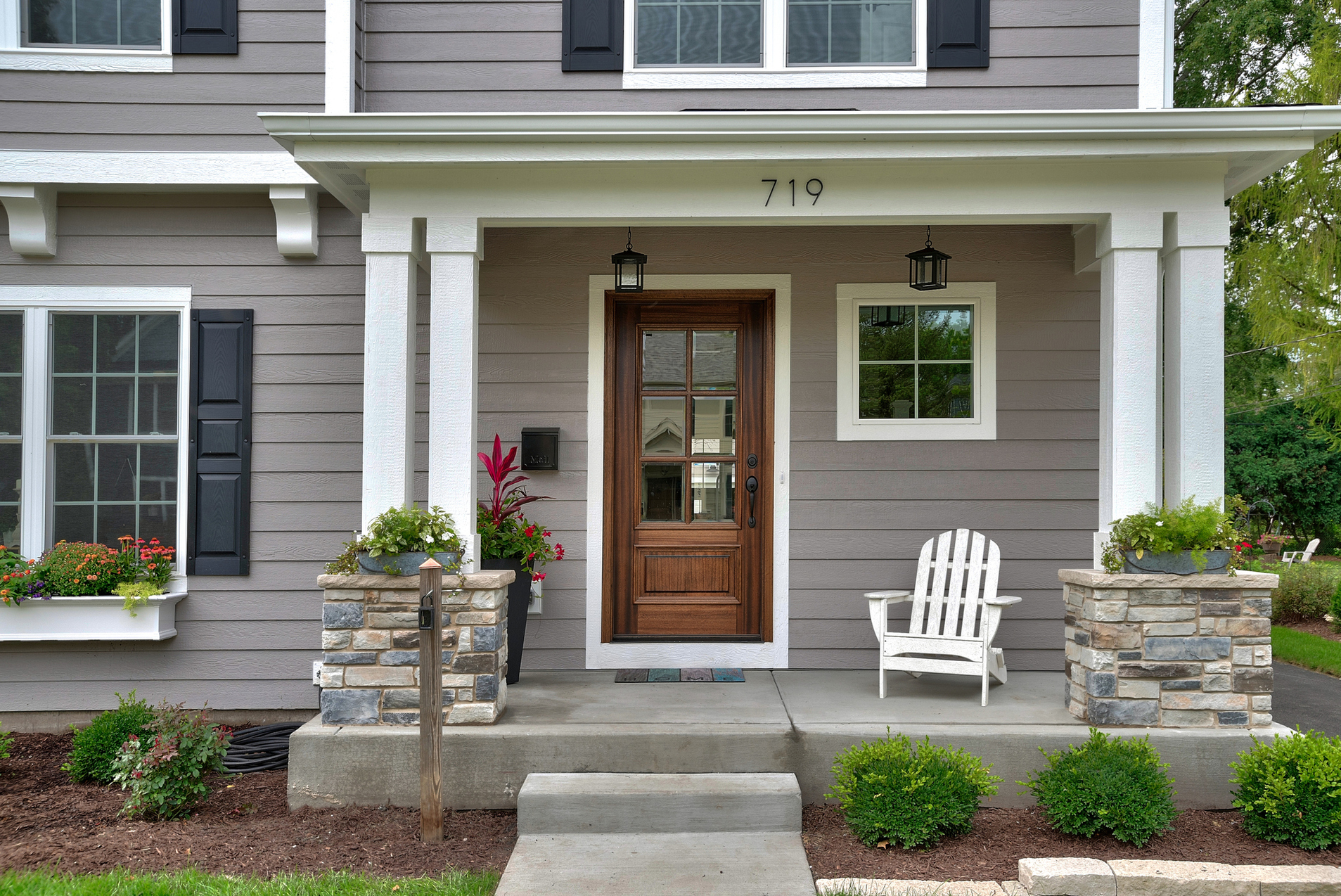 Virginia's diverse geography brings with it a challenging climate, characterized by hot summers and moderately cold winters. This combination makes the selection of house siding materials that possess exceptional strength and weather resistance a crucial area for homeowners. In this article, NuHome explores and compares three of the finest siding options available for home siding replacement in Virginia. Understanding the significance of choosing the right material for the task at hand is crucial in ensuring a durable and visually appealing exterior for your home. Let's take a look at the top choices that can withstand Virginia's ever-changing weather conditions.
Vinyl Siding
Vinyl siding stands out as one of the top choices for homes in Virginia due to its numerous advantages. Manufacturers such as Exterior Portfolio have carefully curated a collection that caters to consumers' preferences, keeping their needs in mind. The wide range of design choices available ensures that homeowners can select vinyl siding that enhances the aesthetic appeal of their residences while reflecting their personal taste. Not only does it add beauty to the exterior, but vinyl siding also offers long-lasting performance, requiring minimal maintenance. This combination of durability and easy upkeep adds significant value to properties, allowing homeowners to enjoy a visually appealing, low-maintenance home in the beautiful state of Virginia.
HardiePanel Vertical Siding
HardiePanel vertical siding stands out as one of the finest choices for homes in Virginia, offering a host of benefits. Its remarkable durability and distinctive clean lines design create a strong, modern-day appearance that adds character to any home. Manufactured by JamesHardie, this siding is renowned for its ability to withstand various weather conditions, ensuring long-lasting performance. Homeowners can have peace of mind knowing that HardiePanel vertical siding comes with a 30-year non-prorated, transferable, limited warranty, further emphasizing its quality and reliability. With its combination of durability, aesthetic appeal, and warranty coverage, HardiePanel vertical siding is an excellent choice for homeowners seeking a resilient and visually striking exterior.
HardieShingle Siding
HardieShingle siding is an exceptional choice for homes in Virginia, offering a timeless design feature that adds architectural character. It replicates the charming look of cedar shingles while requiring minimal maintenance. Whether used to side the entire home or to accentuate specific features, HardieShingle siding allows homeowners to design their vision and create a personalized aesthetic. Resistant to rotting, curling, warping, and splitting, this siding ensures long-lasting durability. The inclusion of a 30-year transferable limited warranty provides homeowners with peace of mind, further highlighting the quality and reliability of HardieShingle siding. With its enduring style, low-maintenance nature, and warranty coverage, it is indeed one of the best siding options for homes in Virginia.
Get a Free Quote on Your Home Siding Replacement Project in Virginia
If you're looking for a trustworthy contractor to take on your home siding replacement project in Virginia, NuHome has your back. Reach out to us today to get a free quote on siding replacement.
get a free quote today