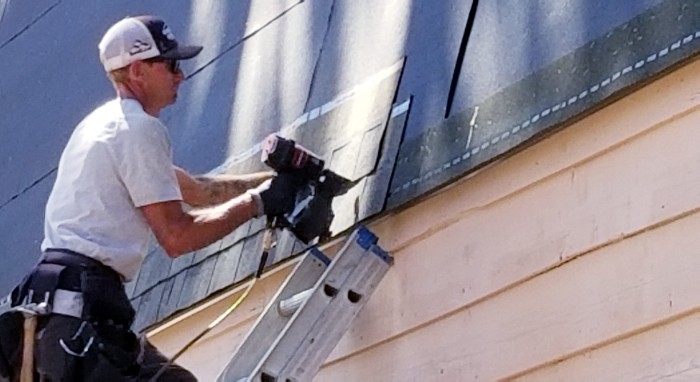 For decades, GAF has been one of the leading names in the roofing industry, providing quality shingles and exceptional roofing materials. That's why NuHome Exteriors is proud to be a GAF-certified roofing installer, offering GAF Timberline HD Shingles and many more superior roofing products.
Here, we wanted to highlight some of the advantages of investing in a new roofing system with GAF Timberline HD Shingles, so read on!
1. Outstanding Durability
When you invest in a new roof with GAF Timberline HD Shingles, you'll be getting some of the most quality roofing materials on the market. These shingles are extremely durable, employing the same Advanced Protection Technology featured on all of GAF's shingles. This technology improves weatherresistance and uses filler with premium limestone to bind the asphalt shingles together for maximum windresistance and protection.
2. Cost-Effectiveness
One of the primary benefits of investing in GAF Timberline HD Shingles is that they're cost-effective, offering durability and style for a fraction of the price of competitors. Because they also come with a lifetime warranty, not only will you see a quick return on your investment, but it will always be protected against manufacturer defects.
3. Rich & Vibrant Colors
When it comes to colors, there's no shortage to choose from with the GAF Timberline series. These shingles are designed to mimic wood and slate shingles using a special shading technique. Without getting up on the roof, many would be hard-pressed to tell that they're even asphalt shingles. Some of the most popular options include weathered wood, barkwood, slate, hickory, charcoal, patriot red, and shakewood.
Why Choose NuHome Exteriors?
Since 1998, NuHome Exteriors has been serving Northern Virginia and Maryland, offering quality roofing services at an affordable price. We're customer-centric, meaning we're not satisfied until you are. Our services are founded upon a foundation of integrity, respect, ownership, teamwork, and a passion for execution. There's nothing we enjoy more than a job well done!
To learn more about our shingles or siding replacement services, contact us online today or call (703) 348-8207.
get a free quote today