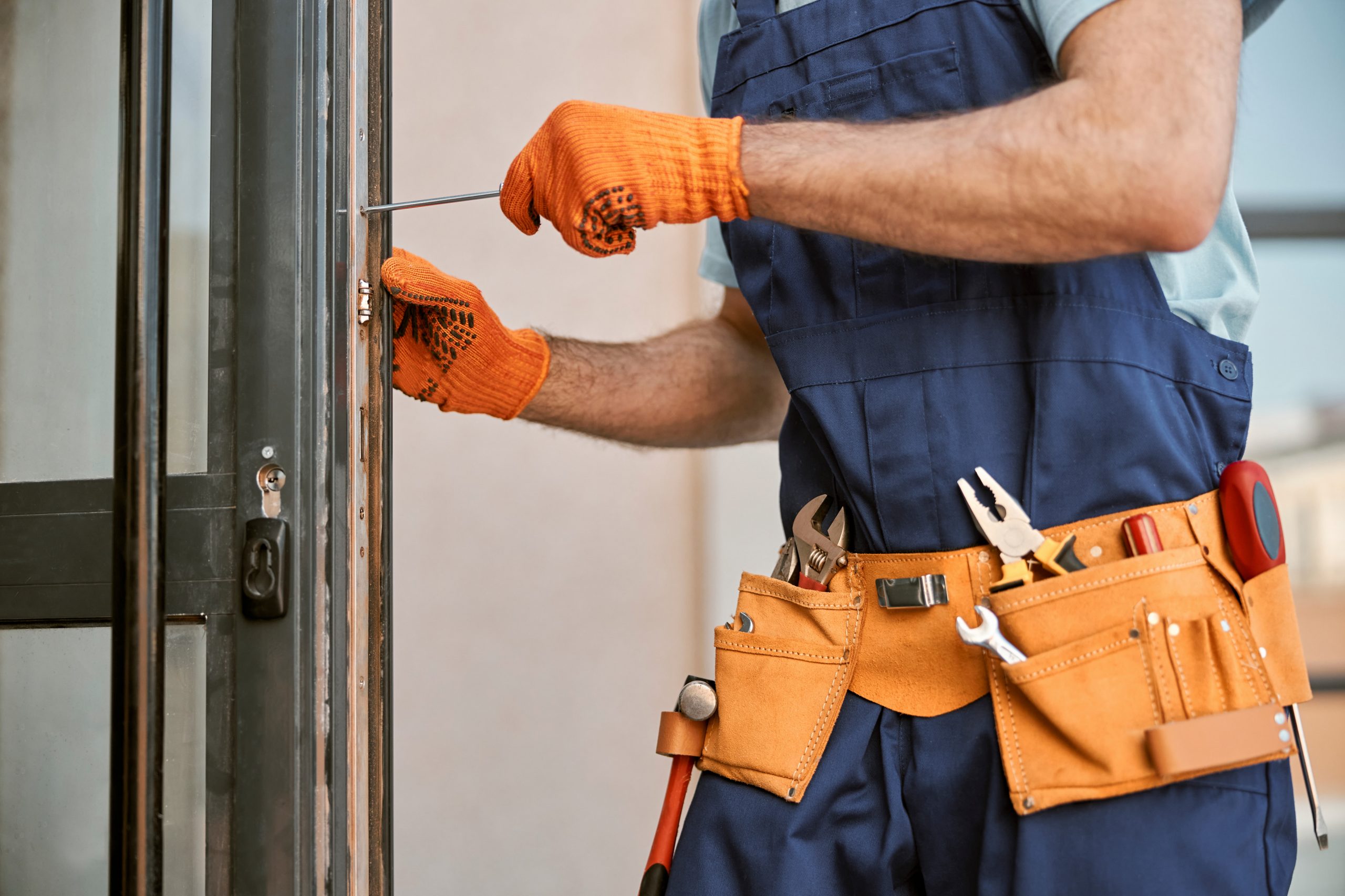 When it comes to your home, one of the features that sees the most usage is inevitably the door. As traffic comes in and out, the more usage your doors experience, and the more likely it is to receive wear and tear. Just because your door might need to be replaced however doesn't necessarily mean the entirety of the door needs to go.
For those of you considering internal, front, or patio door replacement in Fairfax, we've compiled a common list of questions to help you decide what parts of your door might need replacing and when.
When Does Your Door Need Replacing?
When you see something day in and day out, it can often be tricky to know whether or not it's time for maintenance or repair. If you're unsure about whether your door needs replacing, keep an eye out for things like dents, warped wood, rot, and deep scratches. In some cases, you might be able to simply repair the door. However, if the damage is extensive then it might be both cheaper and easier to replace the entire thing.
Can You Replace Your Door Without Replacing the Door Slab?
If the frame of your door is still in good condition, but the door itself needs to be replaced, it is possible to replace the door slab while keeping the old frame in place. To do this, you'll need to chisel out space for the hinges of the new door based on the position of the old door hinges. You will also need to do this where the deadbolt and handle need to match the existing frame. Alternatively, if your original door and frame set were ordered together, you can also simply order a replacement door slab to match the specifications of your pre-existing frame.
When Should You Replace Your Door Frame?
Just like with your door slab, it's important to keep an eye on your door frame so you can monitor when it might need replacing. If your door seems to be hanging incorrectly, if you notice warping or dents in the wood, or if there are issues between the placement of the knob and the deadbolt, it might be time for a replacement. Make sure you first check to see if tightening any loose fittings will fix the issue.
NuHome Can Help
For more tips and tricks on patio door replacement in Fairfax, get in touch with our knowledgeable staff at NuHome. We can even work with you to provide a free quote for any maintenance or home repairs you might be looking for. Give us a call today and let our expert staff provide you with expert service!
get a free quote today