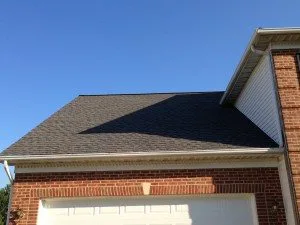 There are so many reasons you might need to roof replacement for your Springfield home. For example:
Your existing roof is getting too old, with too many broken or missing tiles.
You're seeing evidence of water damage, mold, or mildew below the roof.
You're spending too much money on frequent roof repairs.
You want a new look for your home.
You're looking to sell and want to update your house to fit the market.
Roof replacement isn't recommended, but sometimes it is necessary – particularly if your current roof is more than twenty years old. If the roof is falling apart, waiting will only make matters worse, and lead to more damage. Instead, you should call NuHome for the best options in Springfield roof replacement!
The Customer-Focused Springfield Roofing Company
When we founded the company in 1998, we realized there was a genuine need for customer-focused roofers who cultivated the best in workers and materials. Since then, we've been building a reputation as among the best in the greater DC / Northern Virginia area. Both our workforce and our materials are top-notch, and that means great results whenever we do roofing work.
Thanks to our focus on training and retaining high-quality workers, you couldn't find a better crew. The majority of our workers have even received the Master Elite Roofing Contractor certification from GAF, placing them among the best of the best. They know roofs inside and out and have years of experience on every type of residential roof in the area.
Plus, we offer best-in-class warranties. We truly stand by our work, both during and after the job. We're also fully licensed, certified, insured, and bonded. When you hire NuHome to handle your Springfield roof replacement, you can be certain the work will turn out great!
Choose NuHome For A New Look
Roofs aren't merely practical – they're also a key element of your home's curb appeal. We carry a wide variety of asphalt shingles from top-tier brands such as GAF, CertainTeed, and Owens Corning. This allows us to pick the best shingles for your home's needs, and it allows you to find the perfect texture and color combination to make it look great as well!
So, if your roof is starting to get run down, or you're spending too much money on frequent roof repair, don't let the costs continue to rise. We also specialize in gutter replacement services, and door and window replacements.
Contact NuHome for a great new roof on your Springfield home.
ROCKVILLE ROOFING CONTRACTOR
When searching for a Rockville Roofing Contractor consider NuHome. Locally owned roofing contractor headquartered in Fairfax, VA serving serving Northern Virginia, Maryland and DC.