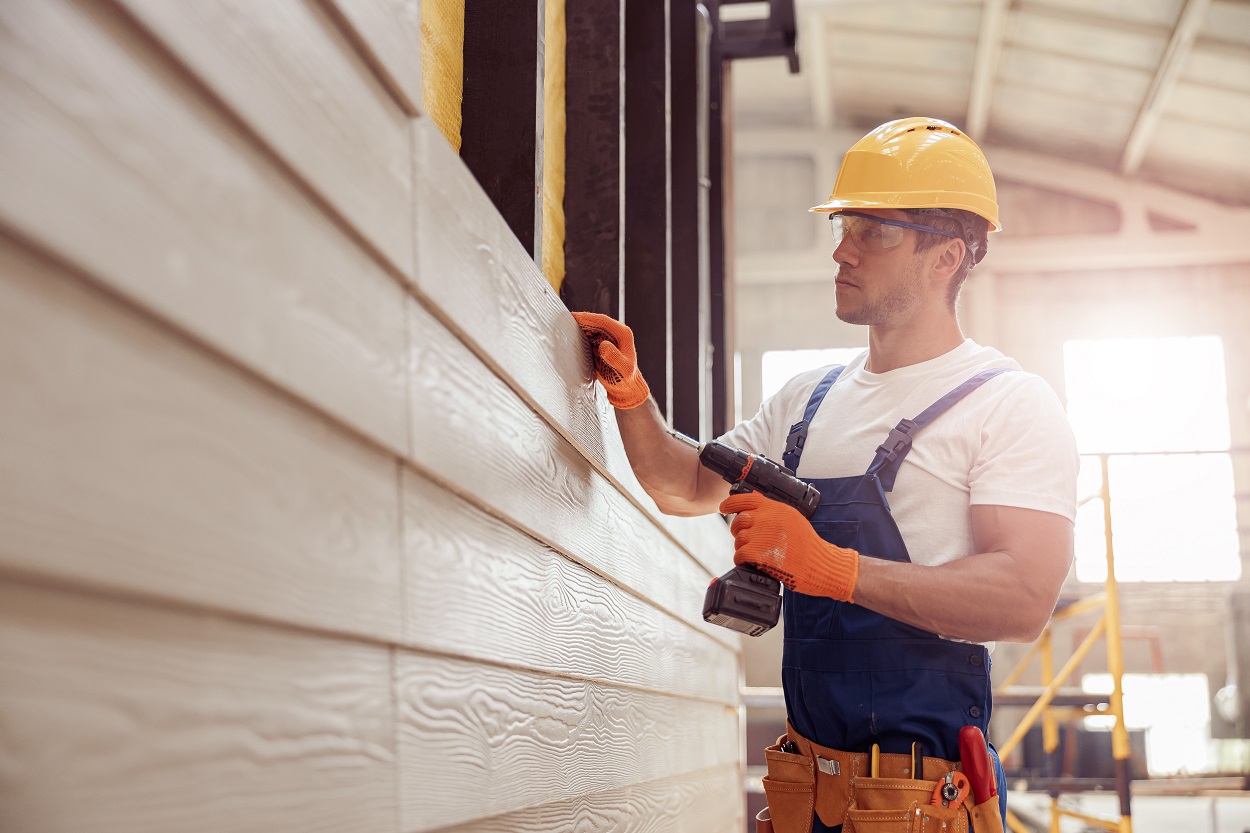 When contemplating home upgrades, one of the first questions a person often asks is "Can I do this myself?" After all, a DIY job can potentially save a lot of money. However, installing new siding is not one of those cases. Installing siding is a much bigger and more difficult job than it seems, and you'll do well to choose quality professional siding installation instead.
What makes professional siding installation worth the cost? Here are just a few of the ways it will pay off.
Four Reasons To Always Choose Professional Siding Installers In Fairfax, VA
1 – Safety
Installing siding involves climbing up and down ladders all day, for several days in most cases. You don't have the safety equipment to make this any more secure, and even a single mistake could put you in the hospital – or worse. That's why professional siders work in teams with extensive safety equipment, to minimize the chances of anything going wrong.
2 – Save money
DIY installations only theoretically save money. If you managed to do everything perfectly, the first time, you could come out ahead. But if any damage is done, or the installation is poor, you could cost yourself far more in repairs undoing the mistakes. This is particularly critical with siding since a poor installation job could wreck your insulation, or allow water to seep into your walls.
3 – Save time
A fully trained siding crew is going to typically need a week or more to fully install siding all around a house. How long would that take you to do, by yourself? You could be looking at a month of work or more, especially if you can only work on it during your spare time. Again, this is a major undertaking that's significantly more difficult than it might initially seem. Hiring a crew will save you weeks of effort.
4 – Better end results
You want your home to look as nice as possible, right? A professional siding job will look great and add substantially to your house's curb appeal. This is particularly important if you're thinking of selling in the future. Pros will do the job right so that it'll pay off in the long run.
Since 1998, NuHome has been providing superior home contracting, repair, and installation services across Fairfax, VA. Don't gamble your money and your health on a DIY siding job. Contact us for excellent, professional service.
get a free quote today