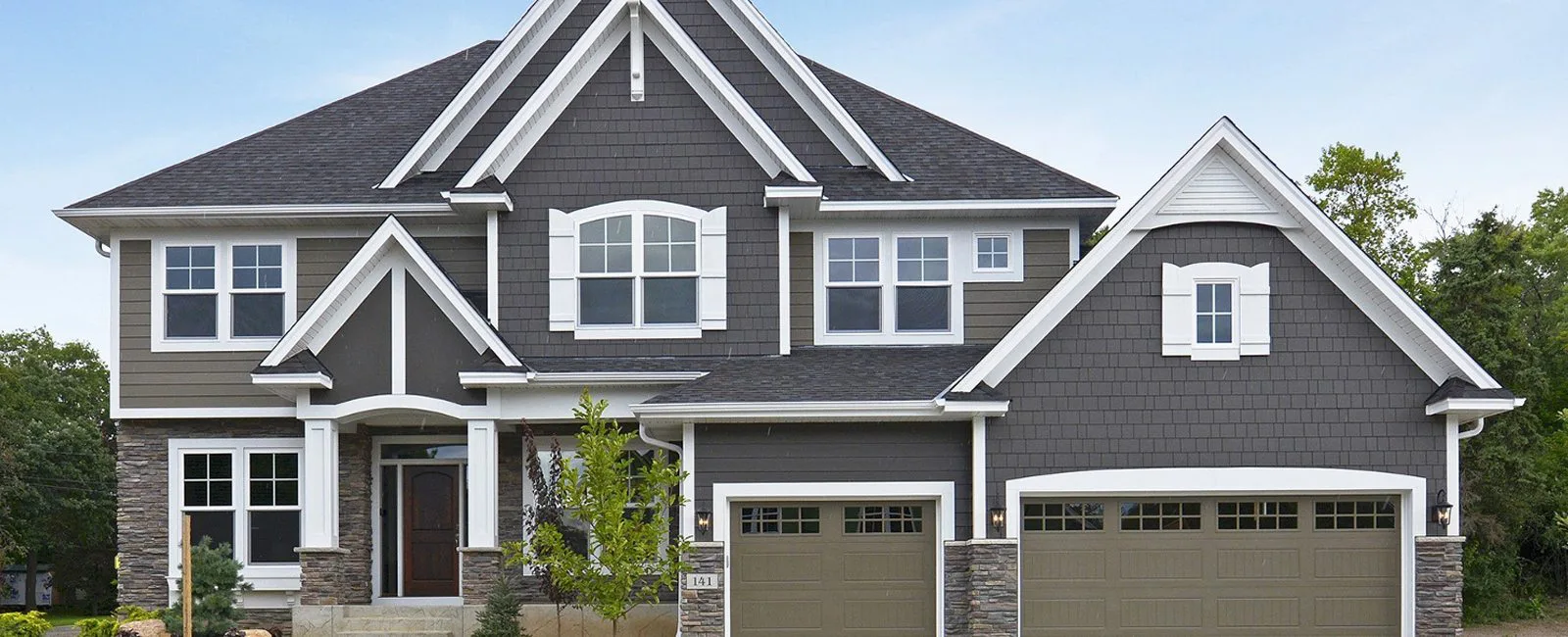 Unlike vinyl siding, which is susceptible to contraction and expansion due to moisture buildup, Hardie Plank Siding is designed from fiber cement to ensure climate resistance. Not only that, but it's also designed to protect from wood-boring insects, birds, and heat. At NuHome, we offer various products from this line, which can make a great addition to your home.
Take a look at your options below.
Why Choose Hardie Plank?
Firstly, Hardie Plank Siding is the best-selling JamesHardie product, as well as the most popular siding brand in America. All of the products we carry are either primed for painting or pre-colored using ColorPlus Technology finish. The final product is resistant to weather and comes with a 30-year, non-prorated warranty that is transferable, which is the brands strongest warranty option.
Types of Hardie Plank Siding
Select Cedarmill is a natural-colored look that works best for historic and outdoorsy homes.
Smooth is a smooth finish for modern homes with clean, simple looks.
Beaded Cedarmill offers a bead design that works best with the exterior of bungalows and cottages.
Beaded Smooth mixes the beaded look with a sleek, smooth texture that is great for traditional homes with a modern twist.
Contractor Alliance Program
No matter which Hardie Plank Siding product you purchase from us, you can be sure that it meets the high-quality standards needed to protect your home. Why? We participate in the James Hardie Contractor Alliance Program, which ensures that all of our contractors are trained on the best installation practices and meet the highest quality of customer satisfaction.
Choosing NuHome
At NuHome, our team is customer-focused to ensure that our clients are always happy. Using our foundation of respect, integrity, ownership, teamwork, and a passion for execution, we have developed a process that puts customer goals first to ensure they are happy with the final result.
Here are some things you can expect from us:
Availability
Flexible scheduling
Workers that listen
Thorough inspection
Experience
Skilled installation
We use our expertise and proven process to ensure that our customers are always attended to and make sure that our workers remain completely transparent throughout the process.
If you are interested in investing in Hardie Plank Siding, our team can offer you our 20-plus years of experience to help you select the right product. Contact us today at 855.823.8335 and we can help you with your Virginia, Washington D.C., and Maryland area home.
get a free quote today