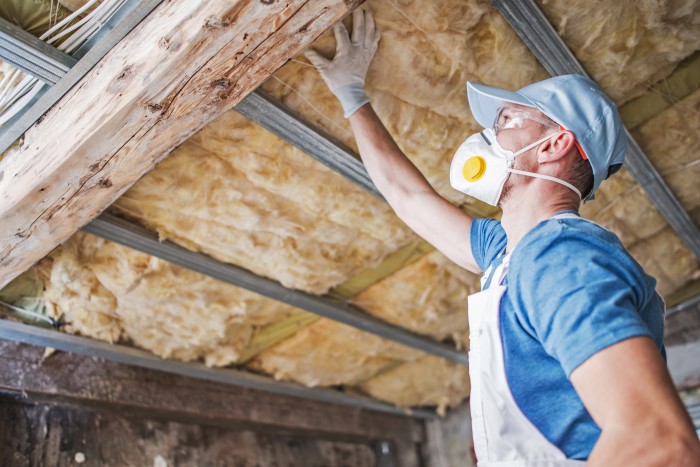 Getting your roof replaced is one of the largest and most visible home renovations that many homeowners have to take part in. If not done properly, the process can definitely be messy, however, there are a few things that every homeowner can do to help ensure your home roof replacement runs smoothly.
In order to best prepare your yard, the inside of your home, and your family for the upcoming roof replacement, make sure to follow these tips to guarantee the successful completion of your home renovation project.
Prepare the Inside of Your Home
While roof repair doesn't technically involve the inside of your home, the reality is that the vibrations of the renovations can often impact the walls and various other parts of your home. Additionally, you will likely also have to deal with falling debris. Make sure to have your windows closed to prevent anything from falling inside, and be sure to also take down any wall décor to protect from the potential vibrations. Don't forget to also take down any fragile items that are in or on higher shelves such as glasses, vases, or other breakable items.
Prepare the Outside of Your Home
The next step to consider prior to your roof replacement is to ensure that you've properly prepared your yard and surrounding ground appropriately. Make sure to remove any vehicles from your driveway or garage and park them far from the roof site. Don't forget to also remove any patio or yard furniture from the area and move any potted plants or other garden decorations. Finally, if you have any delicate flowers or plants that you want to make sure avoid falling debris, mark these areas off with brightly colored tape so that they can be seen and avoided by the professionals doing your home roof replacement.
Prepare Your Family and Pets
The final step is to make sure you have properly prepared the members of your household. The loud noises associated with roofing can often disturb pets, so if possible it might be a good idea to let your animals stay at a friend or family member's house for the duration of the renovation. If not, make sure at the very least they are kept indoors so you don't have to worry about debris falling on them. If you have small infants, it's likely that any daytime napping will get disturbed by the noise, so be sure to plan around that. Finally, be sure to educate your children around the dangers of falling debris, and make sure to do a thorough yard inspection before letting your young ones play outside.
Get Your Home's Roof Replaced by NuHome
For expert home roof replacement, be sure to give us a call at NuHome. Check out some of the incredible work we've done through our online portfolios, and give us a call today for a free estimate on the work you need done!
get a free quote today