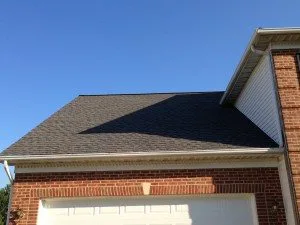 If it's time to replace your Herndon home's roof, you need roofing specialists you can trust. After all, your roof is one of the most important architectural elements of your house. It protects you from the elements. It shields the interior of your home from weather damage. It keeps out pests and unwanted animals. In many cases, it literally helps hold your home together.
You don't need just any roof over your Herndon home. You need a top-quality roof that will last for years to come – and that's what you get when you hire NuHome.
Certified Master Elite Roofing Contractors Bring the Best Results
NuHome is different from other roofers in the Herndon area because our focus has been on building a team that sticks together, year after year. This industry tends to see a lot of turnover, with workers moving from crew to crew, but we wanted something better. So, we invest in our workforce, training them and encouraging further development. Thanks to this, the majority of our crew has earned the coveted GAF Master Elite Roofing Contractor certification, placing them among the best of the best.
When you hire NuHome to replace your roof in Herndon, you truly will have the best in roofers on your side. We are also, of course, fully licensed, bonded, and insured. We also offer best-in-class warranties, so your decision to choose us as your roofing contractor is truly safe.
Great Products Make for Great Roofs
Having a top-tier team is only part of the equation – having top-tier materials available is the other half. We proudly carry GAF asphalt shingles, among the best in the industry, as well as other equally worthy brands such as CertainTeed and Owens Corning. By having so many brands and products in stock, we can work with you to find the best possible roofing materials for your home, to create a roof which will stand the test of time.
Plus, with so many different colors and textures to choose from, you'll receive a roof that looks terrific as well. A roof replacement is a great opportunity to give your home a facelift, and we'll make sure you get a home that you love.
So, if you've been spending too much money on roof repairs lately, or you're seeing water damage in your attic, don't wait. We also specialize in window, door, and gutter replacement services.
Contact NuHome for the best Herndon roof replacement.
ROCKVILLE ROOFING CONTRACTOR
When searching for a Rockville Roofing Contractor consider NuHome. Locally owned roofing contractor headquartered in Fairfax, VA serving serving Northern Virginia, Maryland and DC.