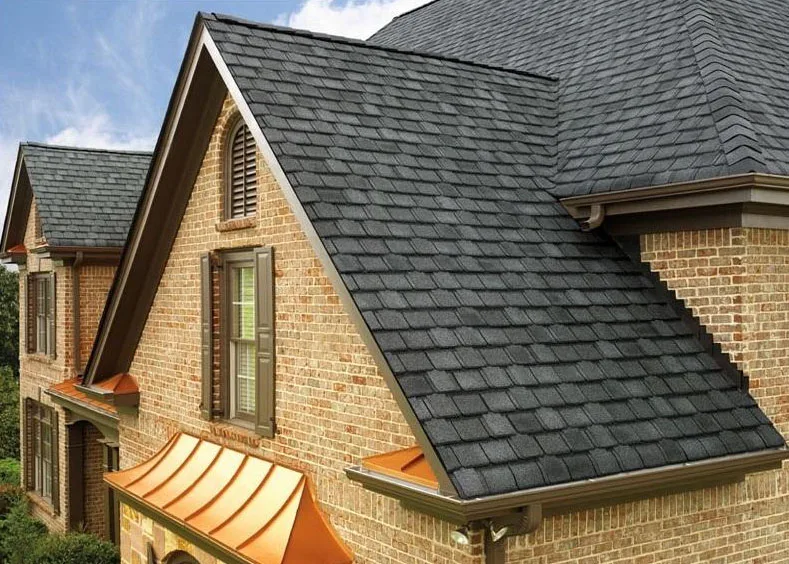 Many think of asphalt shingle installation when it comes to roofing, but there are quite a few other materials homeowners can choose from. Knowing what choices are available will help you make the best roofing decision, so the experts from NuHome have compiled a helpful list.
5 Most Popular Roofing Materials
Metal
Metal is a popular roofing material and can be very durable, which often makes it more expensive than other alternatives. Metal roofing can last upwards of 50 years and requires less care and maintenance. It also does a good job reflecting solar rays that heat up your home.
Asphalt
Asphalt shingle installation is the most popular form of roof replacement, as well as the cheapest. Asphalt shingles are lightweight and easy to install, meaning a reliable roofing company can often have your roof replacement finished in a weekend. There are also a host of colors for homeowners to choose from, making them attractive from a design point of view.
Wood Shingles
Wood shingles or shake roofing can give homeowners a natural look and feel other roofing materials have a hard time matching. However, wood and slate are much more vulnerable to wear and tear from the elements. Because of this, they require more attention to prevent mold and mildew growth, as well as leaks. In some areas, they can also pose a fire hazard.
Clay & Concrete Tiles
Clay and concrete tiles can give your home an elegant look and feel. Perhaps you want a colonial style roof to match your stucco design: clay or concrete is an ideal roofing material. Both materials are durable and can last ages. Because of their weight, homeowners may need to provide added roofing reinforcement to prevent sagging.
Slate
Slate roofing is an elegant material that can last up to 100 years if cared for properly, making it ideal for luxury homes. Like clay and concrete tiling, slate roofing tiles also require added reinforcement to enable your home to handle the weight. Another benefit is that they can also be recycled.
Let NuHome handle your roofing job by calling for an estimate!
Whether you're in need of asphalt shingle installation or bathroom remodeling, NuHome can help. Our experienced contractors can outfit your home with affordable and efficient remodeling solutions. Call us today for a free estimate, or visit us online for a closer look at our company.
get a free quote today