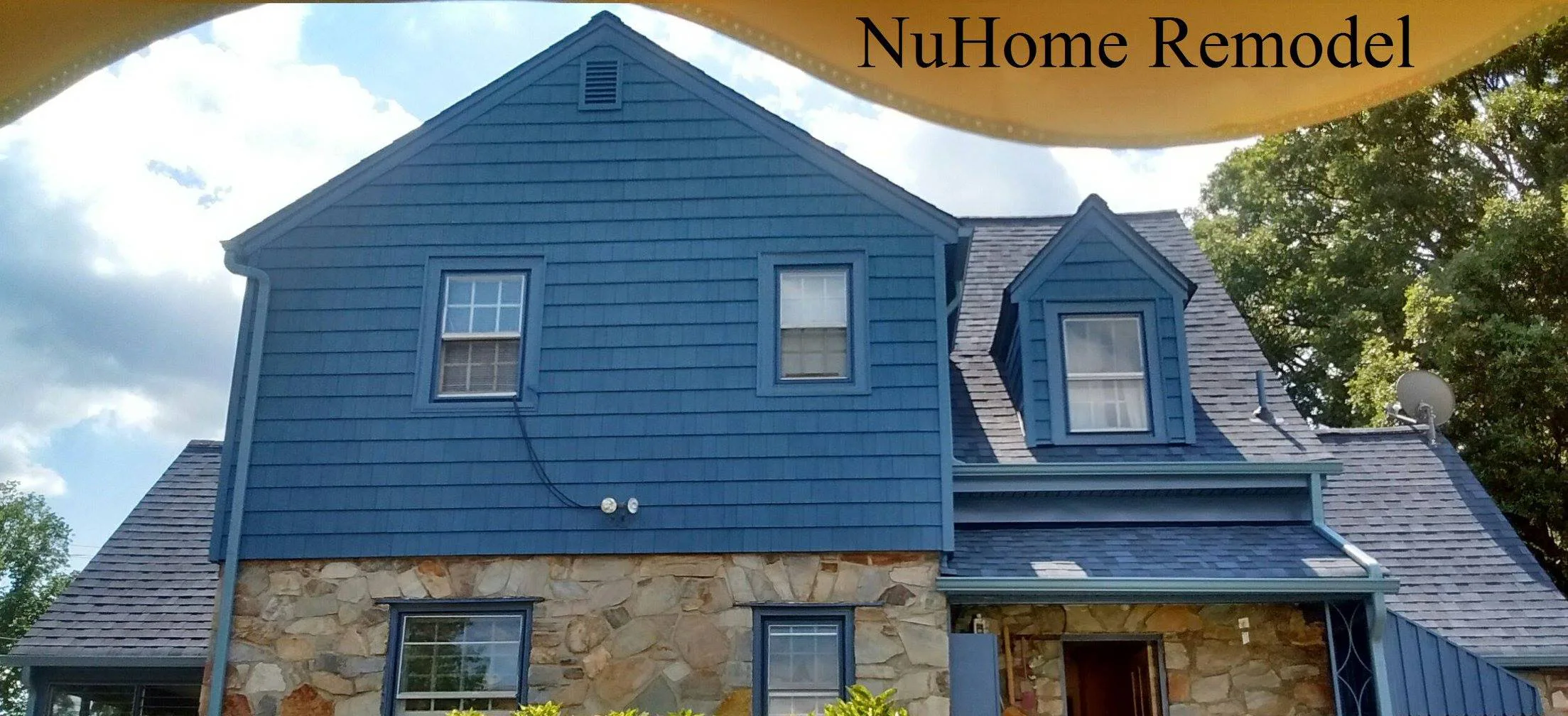 Investing in replacement siding can increase your home's resale value and curb appeal. Not only that but modern innovations have created unique siding options that can realistically emulate the look of natural materials. If you're interested in switching up your siding, the team at NuHome can help you with the selection process and ensure that you get the results you want.
JamesHardie Siding
Our JamesHardie siding offers weather resistance to ensure that your siding withstands the elements every day, all year round. Unlike vinyl siding that is susceptible to cracking from cold weather and wood siding that contracts and expands from moisture, this fiber cement siding is engineered for climate resistance.
In addition to climate resistance, JamesHardie siding isn't attractive to wood boring insects and birds. Its fiber cement body also means that it will stand up strong against direct flames from fire.
Vinyl Siding
Although not as durable as JamesHardie siding, vinyl siding is the most common replacement material for homeowners. Since 1995, homeowners have used vinyl siding for their homes more than any other material. Of course, its cheap price makes it very attractive to many, and modern manufacturing techniques allow it to retain its color for longer periods of time.
Wood
Wood is the most naturally beautiful siding choice, although it's also the most expensive. It requires a level of maintenance that calls for time and money, such as clear-finish reapplication and regular semi-transparent staining. But if you're willing to invest the money and dedicate your time to the right maintenance, wood siding can last for generations.
Stucco
With a unique look that blends well with other types of siding, stucco can be a great choice for certain situations. And if it's maintained properly, it can last a lifetime thanks to its durability and resistance to insects and fire. The only downside is that installation requires a lot of prep, but we can help with that!
If you're considering replacement siding and don't know where to start, our NuHome team can help you out. With years of experience in the field and a focus on customer satisfaction, you can be sure that we'll help you select the best siding your needs. Contact us today at 855.823.8335 for your next project in the Virginia, Washington D.C., and Maryland area.
get a free quote today