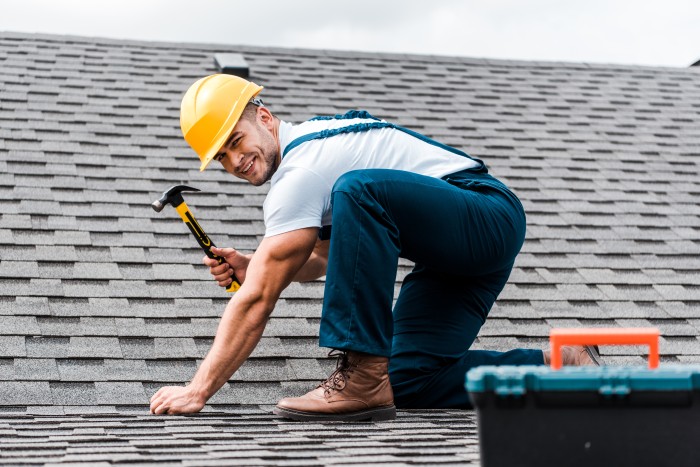 Your roof is one of the most important elements of your home, and one of the most unpredictable when it comes to repairs and replacements. Yet, many homeowners continue to neglect their roofing maintenance services until disaster strikes. As with all systems and structural components of your home, staying up to date with maintenance serves a plethora of important benefits.
Our residential roofing contractors at NuHome are your trusted source in Virginia for professional maintenance services. Below we have listed a few reasons why homeowners benefit from keeping a regular roofing maintenance schedule with our team.
Advantages of Staying on Top of Roof Maintenance
Avoid water damage
One of the most serious problems that can occur when you have a damaged roof is a leak. Water damage can slowly wear down the exterior and interior elements of your home. Often, homeowners do not realize they have small damages to their roof that could manifest into a major leak. By catching these problems early during a regular maintenance check, homeowners can avoid urgent roof leak repair services.
Save money
Maintaining a well-built, properly sealed roof has the potential to save homeowners money in a variety of ways. Contractors will be able to flag small issues as they arise, which can prevent the development of serious damages that would cost much more to repair. Homeowners can also save money on utility bills by making sure no small gaps or damages in the roof go unnoticed, causing the building to lose heat or cool air.
Prevent moisture in the air
A compromised roof may be difficult to recognize without a professional inspection, however, it can cause serious changes to the environment inside your home. During the summer, roofing problems may cause humid air to circulate indoors, making your home highly uncomfortable. Moisture in the air can also cause mold or mildew to develop, which could be harmful to your health, and your home.
Delay and prepare for roof replacements
Possibly the most important benefit of regular maintenance is the ability to prolong the lifespan of your roof. The more often contractors inspect your roof and address areas of concern, the longer you can rely on its structural integrity. Residential roofing contractors should also be able to give you an idea of when your roof is approaching the end of its life, which gives you time to put away savings for your upcoming roof replacement.
Contact us today to schedule your next roof maintenance appointment.
get a free quote today