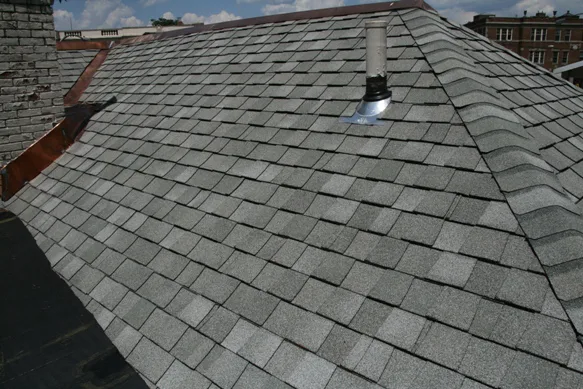 If you're considering the replacement of your asphalt shingle roofing system, learning the steps involved can help you to prepare effectively for the process. Our team at NuHome has extensive experience as respected roofing installation experts. We often receive questions from homeowners wanting to know more about the roofing installation process, so we're going to delve into our asphalt shingle roofing replacement guide.
Protect the property
We start by ensuring that all property is protected before we begin the project. We use tarps and plywood to mitigate the damage to other property areas from our roofing work.
Remove the old material
We then begin removing the old asphalt shingles in order to inspect the decking underneath. This process is completed carefully to maintain the structural integrity of the roof.
Roofing inspection
Now that we have access to your roof decking, we complete a comprehensive inspection of the area. This inspection allows us to pinpoint areas of soft, wet or rotted wood that might require replacement. The sheeting is also inspected to ensure it's attached to the rafters effectively.
Preparing the roof surface
We then prepare the roof surface for the shingles to be added. We install drip edges at all edges of the roofing to prevent rain from getting underneath.
New shingles are installed
We then begin the installation of the new shingles, working from the bottom up. As the shingles are installed, we add flashing and ridge vents as required.
Site cleanup work
Once the final shingle has been installed, we then begin the process of cleaning up the site. Tools are removed from the roof, and dirt and other debris is eliminated to give the homeowner the ideal clean roof surface.
Final inspection
Once we complete the cleanup process, our team will go through the entirety of the work carefully, examining the site for potential cracks in the asphalt and other issues. The process helps to ensure that the roofing is in optimal condition and effective for decades to come.
To learn more about our asphalt shingle roofing installation process, you can call our team directly! We're happy to answer any questions and guide you in replacing your home roof. You can also visit us online for a look at our roofing portfolio.
get a free quote today