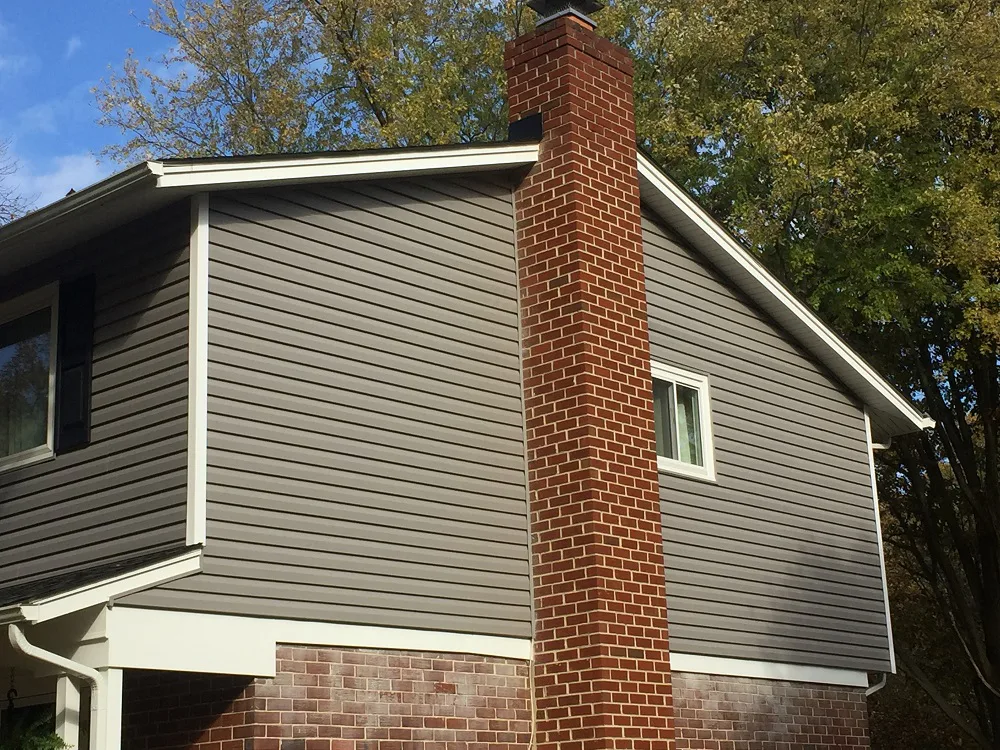 Investing in replacement siding and minor siding repairs is not only a great way to keep your home looking fresh, but it can also help protect the interior of your home from mold and other damages. Our team at Nuhome has listed the top five signs that it may be time for a siding replacement or repair.
5 Reasons to Consider a Siding Replacement or Repair
1. An unkept appearance
Even if the siding of your home is not worn to the point of structural damage, a dated appearance could have a serious effect on your property value. From fading to paint peeling, the siding of your home is often the first thing that onlookers notice, and a poorly maintained exterior can be extremely unattractive to potential buyers. At NuHome, we offer a variety of stunning siding options that will keep your home looking brand new.
2. A change in temperature
The siding on your home plays an important role in maintaining a comfortable temperature inside the space. If the temperature inside your home does not seem to be in line with your thermostat or you notice an increase in your utility bills, it may be time for replacement siding.
3. Signs of water damage
One of the major signs of water damage caused by damaged siding is water streaks on the interior of the home. Another indicator is damaged caulk on the siding, which may compromise the sealing of your home exterior, allowing water to seep through. Homeowners may also notice the smell of mold or mildew inside the home. To determine whether you have a leak in your roof or an issue with your siding, it is important to hire a professional to conduct a thorough inspection.
4. Signs of pests or insects
Traditional wooden siding is highly susceptible to pests and insects. At NuHome, we offer vinyl and cement fiber siding from top brands like JamesHardie, that will protect your home from infestations. If you notice pests or insects inside your home, you may want to consider replacement siding.
5. Warping
Warping is a sign that your siding is not only old, but the material is changing shape and failing to protect your home. If you notice warped material, you may need to contact a professional for a siding replacement.
Have you noticed any of these warning signs? Contact us today to request a free estimate on your siding repair or replacement!
get a free quote today