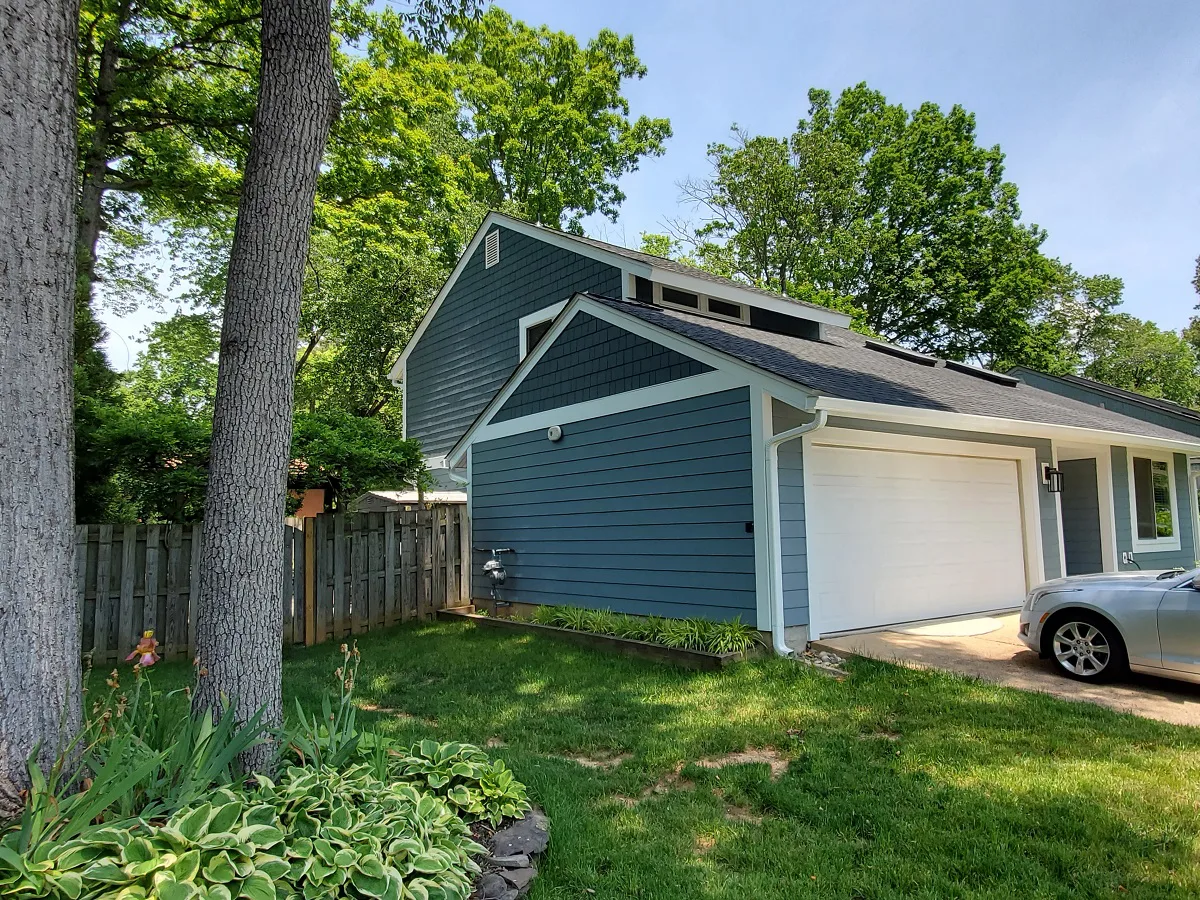 Knowing when to replace your asphalt roof can be a daunting task for those who are not experienced in major home renovations. Asphalt shingle roofing is a popular option that lasts for many years and can withstand a variety of weather conditions, however, many factors may affect the structural integrity of your roof.
Fortunately, our roofing experts at NuHome have over 20 years of experience roofing in Northern Virginia and Maryland. Continue reading to learn the top five signs that it may be time to replace your asphalt shingle roof.
5 Reasons to Have Your Roof Replaced
Your roof has reached its expiration date
Regardless of the quality of your roof maintenance services, every roof reaches an age where it can no longer be remedied with repair work. Asphalt shingle roofing should last for 15-20 years before the material begins to wear down and compromise the structural integrity of your home.
Damaged or missing shingles
Factors such as age or harsh weather conditions can often lead to damaged or missing shingles. Homeowners should inspect their roof regularly as the seasons change to ensure their shingles are intact and in good condition. If shingles have begun to curl, crack or you notice asphalt granules, it may be time for a roof replacement.
You notice roof replacements in your neighborhood
If you do not have a record of the most recent roof replacement on your home, a good indicator is the age of the other roofs in your neighborhood. If several of your neighbors have their roofs done in the same year, it may be time to have your roof inspected by a certified roofer.
Leaking inside the home could be a sign of an old or damaged roof. If you notice pools of water or stains on your walls and ceiling, you may want to analyze your roof for small openings. If a leaky roof is left without repairs, it could cause serious damage to the inside of your home.
If your roof is not properly insulating your home, your HVAC system will have to work harder to heat and cool the space. If your energy bills seem unusually high, your roof may be the culprit.
NuHome Exteriors

Is it time to replace your asphalt roof? Contact our trusted team of professional roofers today to learn more about our top-rated roofing services in Northern Virginia and Maryland.
get a free quote today