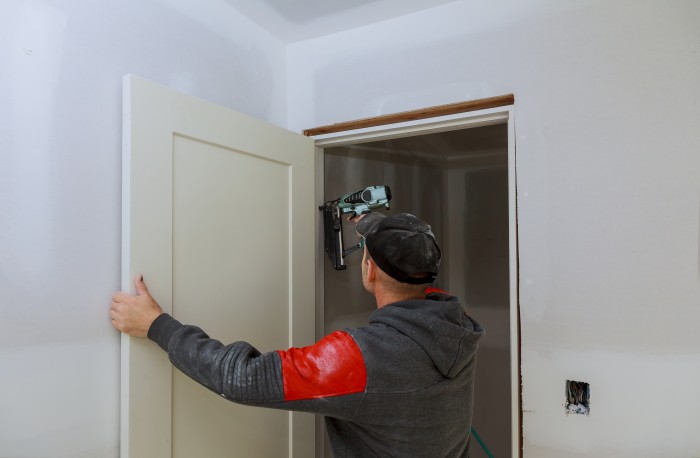 There are a number of reasons to replace your door or invest in sliding patio door replacement services. However, unless you're an expert like the professionals from NuHome Exteriors, you might be wondering when you're in need of an upgrade. That's why below we've collected some of the warning signs that it's time to invest in door replacement services.
1. Gaps In The Door
One of the leading signs it's time to replace your door or sliding glass patio door is if there are gaps in the door. This can lead to hot or cool air escaping your home and a decrease in energy efficiency. If you notice any gaps in your door, it's likely time for you to upgrade your home with a new one.
2. Drafts
Drafts are one of the leading causes of spikes in your energy bills. Unfortunately, they can often be hard to find, but they're almost always the result of faulty doors or windows. If you notice any temperature difference around your front door or sliding glass door, it could be due to faulty weather stripping or another issue that calls for replacement services.
3. Difficulty Opening & Closing
Whether it's the front door, garage door, or your sliding patio door, it should open smoothly and close easily. If you're having trouble opening and closing your doors, it might mean they've been properly installed or the frames have warped and need to be replaced.
4. Misaligned Door
A common issue with sliding patio doors, misaligned rollers can make it difficult to open and close them, as well as cause other issues. Over time, screws can fall out, become stripped, or need to be replaced due to wear and tear.
5. Broken Or Damaged Glass
Not only is having a broken or damaged glass door unsightly, but it's also inefficient and unsafe. If there's broken glass on your door, having it replaced immediately is a good idea. It will stop heat and cold air from escaping your home and ensure your household is as safe as possible from intruders.
Contact us for sliding door replacement services and more!
If you're in need of an upgrade to your doors, contact us online today to learn more about our services or call (703) 348-8207.
get a free quote today