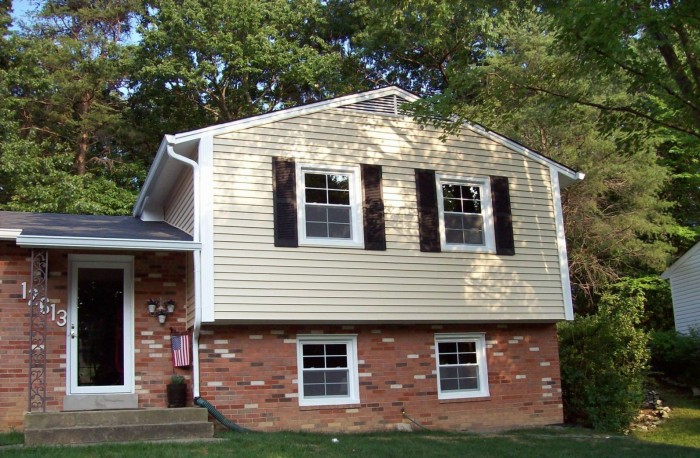 Not only is your home siding one of the first things people see on your home's exterior, but it also provides valuable protection to the interior of your home. As one of Northern Virginia and Maryland's leading home siding replacement teams, NuHome Exteriors have collected some of the reasons why siding installation services are a must for any homeowner.
1. Improved Energy Efficiency
One of the foremost reasons to invest in home siding replacement services is because you can drastically improve your home's energy efficiency. This is because new siding will help seal any existing air leaks you have in your home and help cut down on your monthly energy bills.
2. Increased Home Value
Another benefit of siding replacement is that it boosts your home value. In fact, you'll receive a quick return on your investment, and siding replacement is one of the most economical home renovations you can make. New siding will often increase your home value by nearly 80% of the project price, making it a great investment.
3. Improved Home Appearance
Having a home with old, faded, and cracked siding can be unsightly, it's also a red flag to potential homebuyers. However, siding installation will boost your home's curb appeal, giving it a revitalized appearance especially attractive to new homebuyers.
4. Preventative Maintenance
Replacing your old siding when needed will help you avoid costly problems that could turn into major repairs down the road. Cracked and warped siding can lead to leaks and other issues that are much more expensive than simply switching out your siding.
5. Enhanced Look
These days, there's no reason to stick to that cheap plastic vinyl siding that was once so popular. Many of today's leading siding installation specialists, NuHome Exteriors included, offer a range of high-quality options to choose from. The choices can range from everything including craneboard vinyl siding to vertical siding to give your home a more modern and updated look.
Contact us today for home siding replacement services!
For those in need of home siding replacement, NuHome Exteriors carries high-quality materials like JamesHardie siding and more. Contact us online today to learn more about our siding installation services or call (703) 348-8207.
get a free quote today