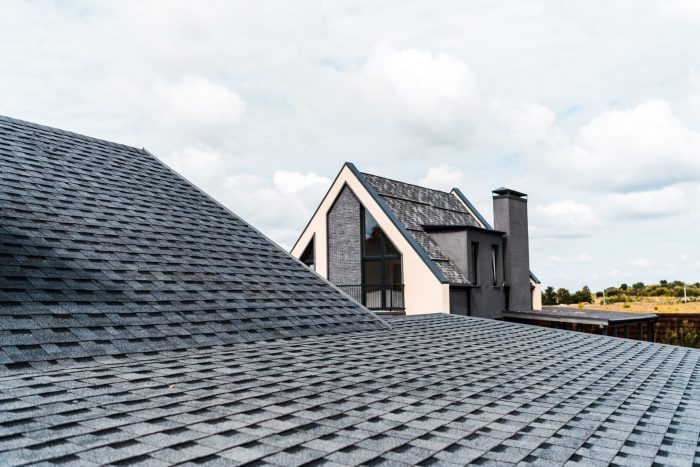 At NuHome, we pride ourselves on using only the best in materials – such as GAF Timberline HD shingles. GAF are the nation's experts in long-lasting, great-looking roofing shingles, with numerous styles and colors to choose from. There are so many GAF timberline shingle colors that it can actually be hard to decide what to get!
So here are a few tips we've picked up over the years on how to decide on the best shingles for your home.
Four Ways to Choose the Right GAF Timberline HD Shingles
1 – Choose complementary cool or warm colors
Your roof shingles should complement the overall color scheme of your home, which can be boiled down to "cool" or "warm" colors. If your home has a lot of red brickwork, warm stone, or other colors in the red/yellow/brown range, you'll want a similarly warm color for your shingles. Or, if your home has cooler colors such as blues, greens, or grays, choose the same for your roof.
2 – Don't overwhelm the home's colors and patterns
In general, a roof should not be the most distinctive element of a home – otherwise, it could look cartoonish. It should generally be a step less colorful, or textured, than the rest of the home's outdoor decoration. Like choosing a hat to match a dress, the hat shouldn't stand out too much.
3 – Does the architectural style suggest certain colors?
Even though there are a huge number of GAF timberline HD shingle colors to choose from, not all will look right on every style of house. A rustic wooden look, for example, would clash with modernist black tiles. The color and style should fit in with the existing architectural style of the home.
4 – Look at your neighbors
The nicest-looking neighborhoods and housing developments generally have complementary colors across all the homes in the area. This gives the neighborhood a feeling of unity and consistency. If your house seems garish or out-of-place, it could cause issues with the neighbors. Also, if you have an HOA, check the bylaws – they may mandate certain colors be used, specifically to enforce that sense of unity.
NuHome Exterior offers top-quality GAF roofing shingles, installation, and repairs across Virginia, Maryland, and DC. If it's time to give your home a great new look, NuHome will get the job done quickly and with the utmost professionalism. Contact us today for a free consultation or estimate!
get a free quote today