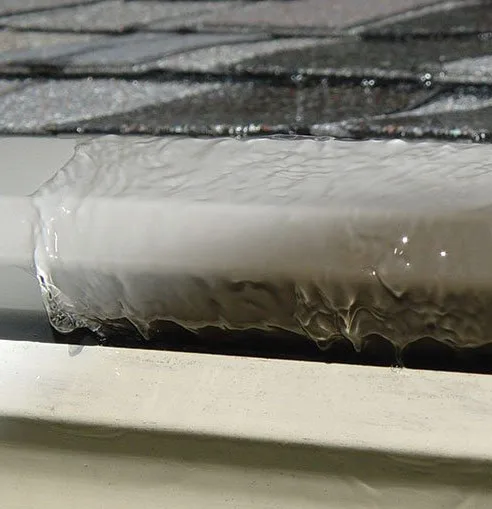 For homeowners in Northern Virginia, having a reliable gutter system is of the utmost importance. From Northern Virginia's heavy rainfall throughout the year to the plethora of pine trees and small animals in the region, the average home faces numerous challenges that could lead to clogs or serious damages within a gutter system.
Gutter guards are an excellent way to protect your gutters from a variety of threats and dramatically extend their lifetime. Our team at NuHome has over 20 years of experience offering gutter replacement services in Northern Virginia. Continue reading to learn a few of the key benefits of gutter guards from our professional roofers.
The Benefits Your Home Gets with Gutter Guards
Homeowners in Northern Virginia often neglect their gutter systems which can cause debris to accumulate over time, often to the point of requiring a full gutter replacement. Gutter guards provide a protective layer to your gutters, keeping animals and debris out. This drastically reduces gutter maintenance, allowing a clear path for water to drain off of your roof without regular cleaning or inspection.
Major interventions to your home like attic insulation, gutter replacements, or roof replacements can be expensive and disruptive. To extend the lifespan of your gutter system, it is important to protect it against harsh weather conditions and other environmental threats. Gutter guards double the strength of your entire gutter system, meaning it will not only run more efficiently, but it will likely last much longer even in adverse conditions.
Unlike a full gutter replacement, our certified Northern Virginia roofers can install your gutter guards quickly and relatively easily. This simple addition to your gutters will allow water to drain up to twice as effectively as an uncovered gutter system. Once the time comes to have a gutter replacement done, we recommend opting for seamless gutters which will compliment your gutter guards by preventing leaks within the gutters themselves.
Strengthen your roof against water damage
By increasing the efficiency of your gutter system with gutter guards, the heavy rainfall in Virginia will be no match for your roof. Proper drainage is essential to preventing roof leaks, which can result in expensive repairs and ongoing problems. Gutter guards act as a great precaution against Northern Virginia's excessive precipitation.
Allow NuHome to Protect Your Gutters
With a dependable team of professional roofers and decades of experience in the field, NuHome is Northern Virginia's top choice for gutter replacement and protection! Our high-quality gutter covers will keep your gutter system running smoothly for years to come. Contact us today at 571-200-8258 to get a free quote on our services!
get a free quote today