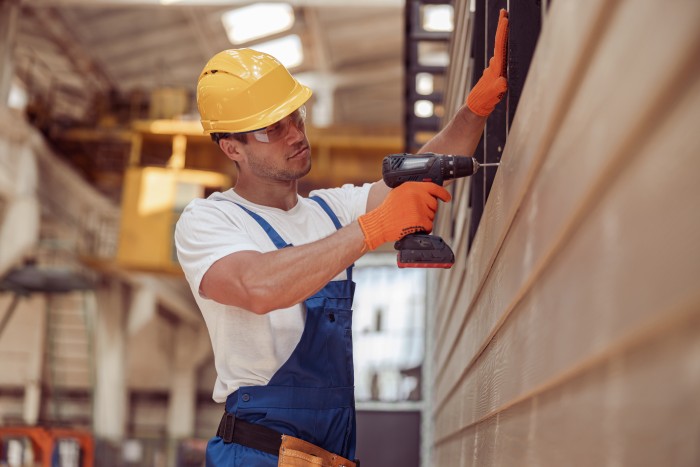 The siding on your home exterior is much more than an aesthetic building feature. Your siding is what protects the structural elements of your home against the weather, animals outside your home, and more. Therefore, knowing when to replace your siding could be the difference between a well-protected home and a compromised interior.
The problem is many homeowners do not know how to tell when their siding has passed its expiration date. Unfortunately, the number of years that you should wait before a replacement varies depending on the material, and the climate where you live. Our Fairfax, VA siding contractors at NuHome have made this easier by listing three red flags that indicate it's time for a replacement.
3 Ways to Tell When Your Siding Has Reached Its Expiration Date
1. Visible damage
Depending on which material you have selected for your siding, and how harsh the weather conditions are where you live, you may start to notice cracks, warping, or other signs of physical damage. While this is not uncommon, it is important to call a professional contractor to assess the damage and discuss potential risks. If there is a risk of water or other elements seeping through your siding, you will need to replace it immediately to prevent further issues.
2. Increased bills
One of the benefits of a high-quality siding installation is that it will serve as insulation for your home. However, if you notice that your heating and cooling bills are steadily increasing as the months go by, this could be a sign that your siding needs to be repaired or replaced. For superior insulation, we recommend choosing vinyl as your siding material.
3. Signs of rotting
Given the exterior position of your siding, it is highly susceptible to problems such as mold, fungus, and other natural forms of deterioration. This is especially the case with natural materials such as cedar shingles. Often, these problems can be caught early and cleared away with a power washer. However, if rotting persists, you may need to start looking into replacement options. Our siding contractors in Fairfax, VA will be able to tell you exactly what the best next steps are.
Fairfax, VA, Siding Contractor
The key to getting the most number of years out of your siding is quality workmanship. If you are looking for a siding contractor in Fairfax, VA who you can trust with your replacement, do not hesitate to contact us for a free quote!
get a free quote today