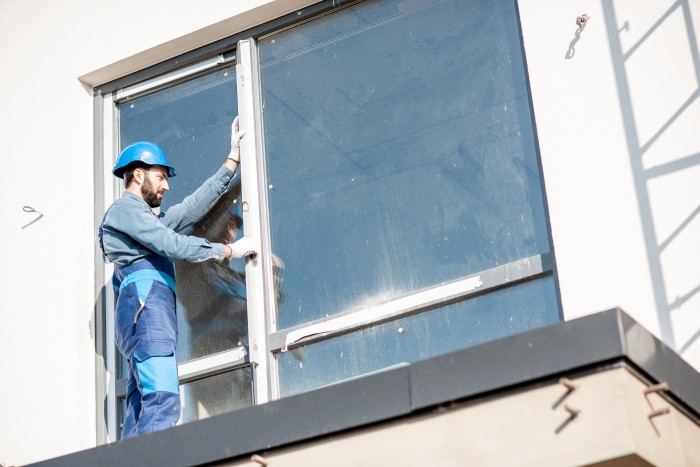 As far as home renovations go, window replacements are definitely on the trickier side of potential DIY projects. Not only are you dealing with the various moving parts of the window itself, but you're also having to ensure you've got exact specifications for the frame, and that you're investing in the right type of materials to keep your window beautiful and secure for the long run.
If you're considering a replacement window installation, there are a few things you should consider before beginning the process.
1. Choosing a Window
When it comes to making your window choice, there are lots of different things you should be taking into account. For the frame itself, you might be interested in wood, fiberglass, or vinyl. There's also the type of window to consider, and whether or not you're interested in sliding windows, double-hung windows, or any of the other available options. Finally, there's also the type of glass package you'll want to consider as well.
2. Project Planning
When hiring an experienced window installer, it's important to sit down and figure out a thorough project plan and timeline. Whether you're replacing all of your windows or only one, make sure you're hammering out all of the relevant project details. From the initial inspection to purchasing and ordering materials, to doing the actual install, they will be able to give you a fully fleshed out timeline for the work so that you can plan your schedule accordingly.
3. Budgeting
The cost of new windows can definitely be tricky to budget for and is highly dependent on the type of window and materials you purchase. Before committing to anything, make sure your window installer is fully aware of your price range so that they can keep it in mind when shopping for materials as prices are widely varied. For example, a vinyl window might cost an average of $500 for replacement, whereas a wood-framed window is more likely to be closer to $900.
4. Long-Term Sustainability
The last thing you want to worry about with your window replacement is whether or not you've done it right, and how long it will last. With professional replacement window installation, you're investing in a long-term solution to your home renovation needs, and high-quality windows with proper installation should last in your home for many years.
Get a FREE Quote on Window Installation
If you're looking for a professional to support with your replacement window installation, give us a call at NuHome! Our expert staff will work with you to ensure that your next home renovation project takes place efficiently and that the end result is as beautiful as you imagined it would be!
get a free quote today