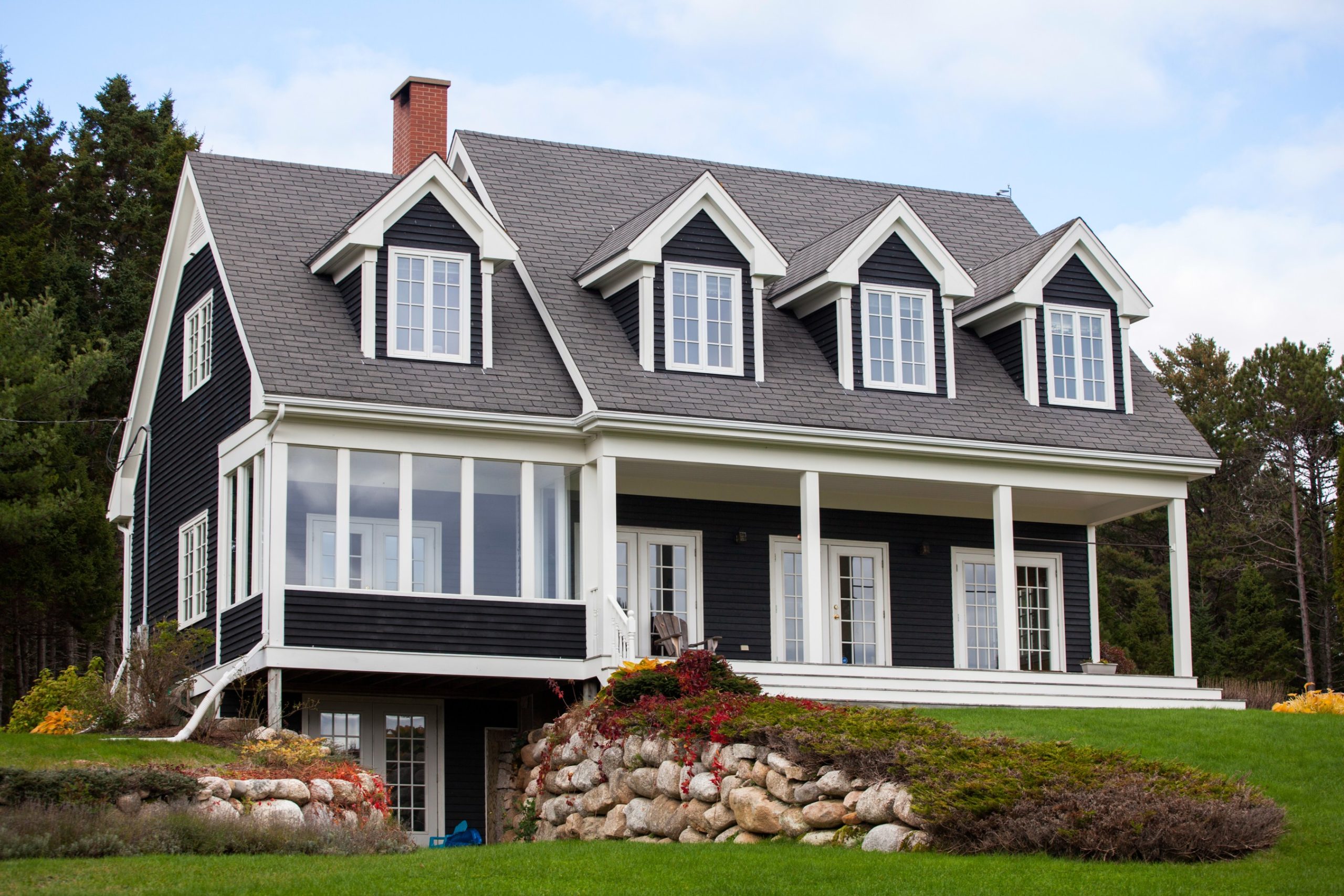 If you're looking for a lower-cost option for improving the look and feel of your home, replacing your windows can be a great option. Your windows have a huge impact on the aesthetics of your house, inside and out, as well as affecting your energy efficiency as well. The right residential window installation could easily lower your electric bills while making your home look fantastic!
Let's look at some of your options and the materials you might choose.
Types of Window Installations
Single-hung windows are the most commonplace type of window, which opens from the bottom and slides upwards halfway. They're simple, affordable, and classic.
Double-hung windows are similar to single-hung but capable of being opened from either the top or bottom. They also typically allow you to tilt the pane to control airflow.
Awning windows are smaller windows that only open partially from the top, with the pane angled upwards. These are good for rooms that need privacy, such as bathrooms.
Casement windows are hinged like a door so that the whole windowpane swings outward. This allows plenty of light and air to get in when opened.
Picture windows have no hinges and cannot be opened. They turn your outside view into a picture that can be admired without allowing air in.
Bay (or bow) windows are designed to jut outwards from your home, using three panes to create a half-hexagon. These are fancy and showy. They're more expensive but can help make a room feel larger.
How Many Glass Panes?
In previous decades, windows were typically only a single pane of glass. However, in recent times, newer window types have been developed, which use two or even three panes stacked next to each other.
Obviously, these are more expensive, but they have their benefits. The extra panes increase the window's strength and security. In addition, these multi-pane windows typically put an inert heat-absorbing gas between the panes, which makes them extremely energy-efficient.
It's worth the money for two- or three-pane windows if it's in your budget. They should pay for themselves over time.
Frame Material Options
What about the material used in the frame? You've got several options here too.
Wood offers excellent insulation and has a timeless beauty. However, wood is susceptible to rot. It will need to be periodically treated and waterproofed.
Aluminum is a great alternative to wood, as it locks out moisture while still looking nice. That said, aluminum has poor insulative properties and may not be right for particularly hot or cold areas.
Vinyl doesn't look as nice as other options, but it's cheap, long-lasting, and makes for good insulation. Consider using this on windows that don't face the street to save money.
Composite frames, made of plastics or recycled materials, can often combine the beauty of wood with the improved insulation of vinyl – as long as people don't look too closely.
Not sure what to choose for your residential window installation? Contact the experts at NuHome for advice and a free estimate!
get a free quote today