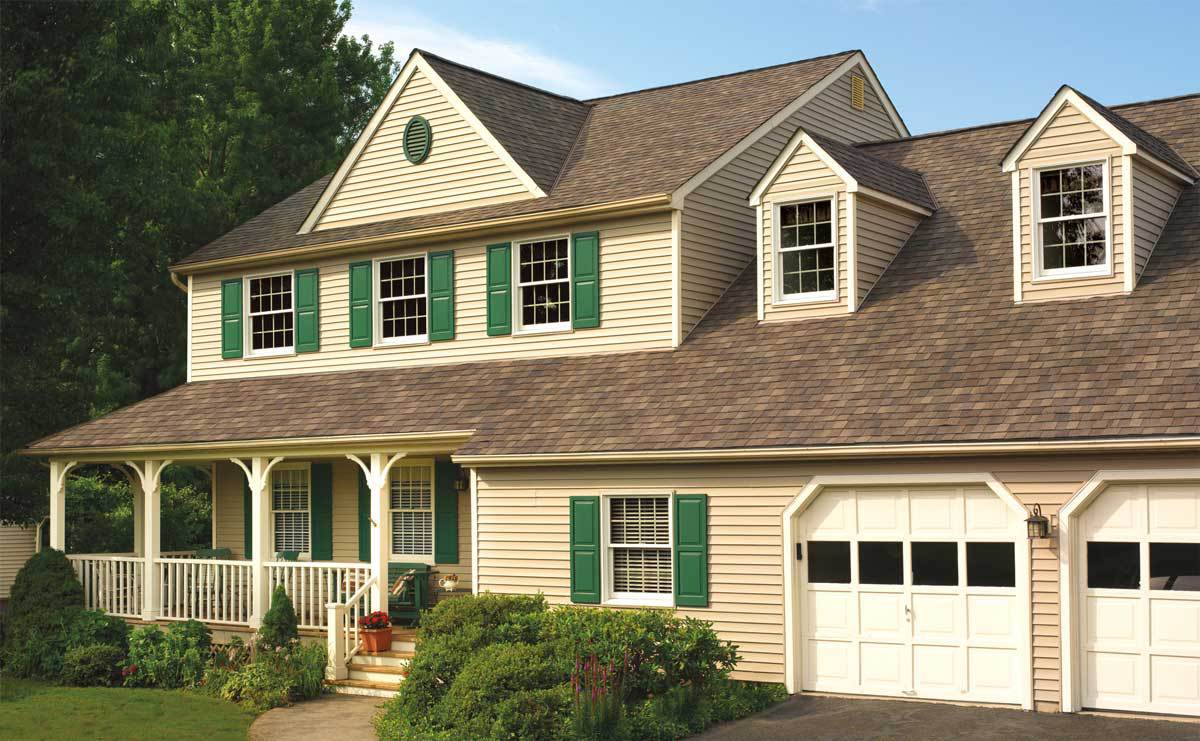 We are proud to carry a full range of GAF asphalt shingle roofing materials, along with being fully-authorized installer as well. GAF is one of the world's premier shingle brands, with options to fit any price range or aesthetic choice. Plus, of course, they're excellent as roofing material and will provide you with many years of protection.
There are a lot of different options in the GAF asphalt shingle roofing lineup. Here are just some of your choices.
What Kinds of GAF Roofing Shingles Are Available?
1. GAF Royal Sovereign Shingles
As the name implies, the GAF Royal Sovereign line are among the best shingles in the industry. They're designed to be robust and long-lasting, featuring both GAF Advanced Protection® Shingle Technology and StainGuard Protection, giving them exceptional longevity even in challenging weather conditions. They're also available in a huge range of colors, including Golden Cedar, Charcoal, Silver Lining, Weathered Gray, and more!
2. Timberline Ultra HD Shingles
GAF's lineup of Timberline Ultra HD Shingles are made extra-thick, to stand up to extra abuse. However, what really distinguishes them is their look. They utilize designs with high contrasts, creating captivating and eye-catching patterns on your roof. Timberline Ultra HD Shingles create a dramatic visual statement which is sure to impress anyone who sees them!
3. Timberline Cool Series Roofing Shingles
The GAF Timberline Cool Series is designed specifically for home-owners who are environmentally-conscious and want to reduce energy use. They're designed to be highly reflective, resisting as much light and UV from the sun as possible. Studies show they can reduce air-conditioning costs on upper floors by up to 15%!
Colors are limited to lighter shades, for obvious reasons, but there are still plenty of options to please any homeowner!
4. Ultra-Premium Designer Roofing Shingles
If you want a great look, on a reasonable budget, the line of Ultra-Premium Designer Roofing Shingles is the perfect choice. These shingles are designed to emulate the look of slate or cedar shakes, at a fraction of the cost. Of course, you still get all the quality you expect from GAF, including resistance to color fading and a long lifetime of quality workmanship.
NuHome Is Your Source for Quality GAF Asphalt Shingle Roofing Services!
NuHome is a top-rated DMV-area roofing specialist, with decades of experience creating great-looking roofs for our clients! Contact us directly for a free quote on your roofing job.
get a free quote today