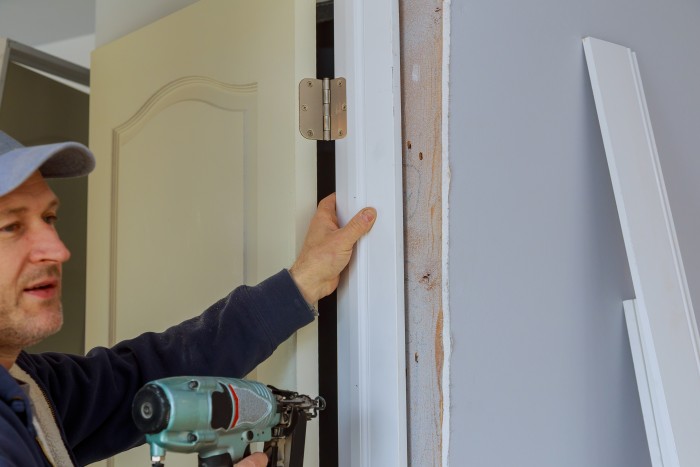 Considering new doors as part of your home renovations is completely reasonable, especially if you're looking to up the property value of your home. While many might consider door installation as a simple DIY project, unless you have extensive carpentry experience or are well versed in using electric tools, then taking on the project yourself might not be the best call. For situations like this, it's likely a better option to consider hiring a door replacement service. Check out these reasons why hiring a professional for your door installation is the best bet for your home renovation project!
Professional Experience
When it comes to home renovation projects, nothing beats a professional installer with background experience. Professionals will know exactly how to measure the space so that you get the door with the precise specifications needed, and will often have connections to home improvement retailers who will give you optimal pricing for the materials needed. While hiring a professional might cost a bit of extra money, there's huge potential for saving money in the long run as your door installation will likely last longer and you'll definitely save on your materials costs.
Proper Fitting and Insulation
One of the best things about hiring a professional is that they will be able to ensure the door is properly fitted to the frame. One of the main challenges that non-professionals have with door installation is that ensuring the new door is properly fitted to the frame can be a huge challenge. With a professional door replacement service, your heating and airflow won't suffer due to an improperly fitted new door.
Enhanced Security Features
Another great reason to hire a professional door replacement service is that you can also ensure that your door includes some extra security features to optimize your home safety. Add-ons such as peepholes, camera installation, and even higher-end hinges will make it easier for you to both protect your home and more challenging for anyone to get in without your consent. This is true not only for exterior facing doors, but any interior doors you have as well.
If you're interested in having any of your doors replaced, you should check out some of the amazing services we have to offer at NuHome. Our expertly trained professionals will work with you to ensure that your door replacement takes place as efficiently as possible and that you have any additional security features that you might need. Check out some of our amazing portfolio images for inspiration, and contact us today for professional door installation services!
get a free quote today