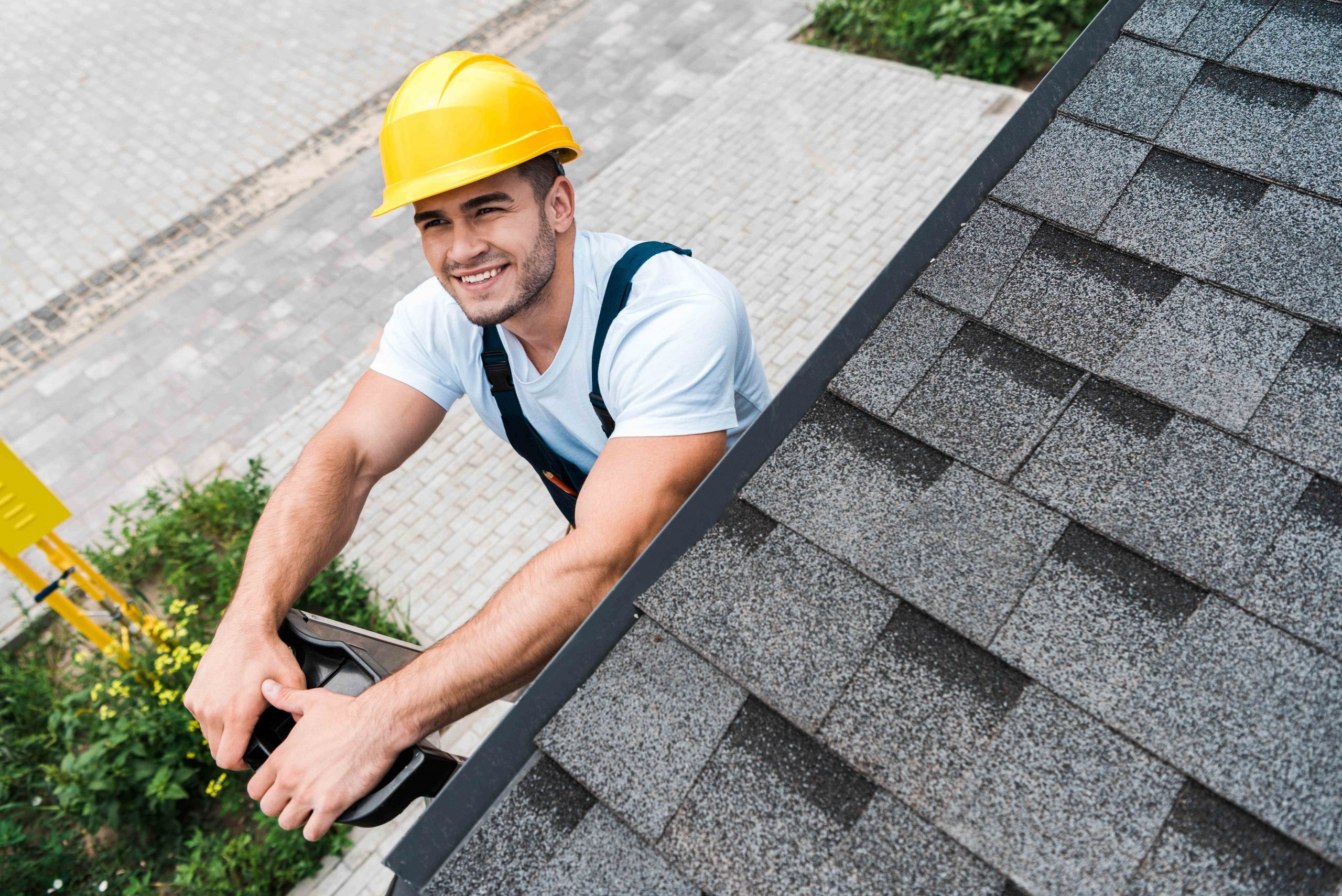 Shingles are an important part of your house and need more attention than you might think. Knowing which shingles to pick, and how to replace them when they are worn out is important information that you need so you can make the best choice for your roof and home.
In this post, we go over the importance of a quality roof and how GAF roofing shingles can protect your home and family.
A roof shingle is a type of tile used to cover the roof of a property or home. Roofing shingles are typically made out of wood, slate, copper, concrete, and more. They serve as protection for the structural elements of your roof from weather like rain, snow, high wind, and even direct sunlight.
Benefits Of Asphalt Roof Shingles
Modern asphalt shingles, such as GAF roofing shingles, are the best choice you can make as a homeowner. There is a huge variety of GAF roofing shingle options, they are available in a range of color options, and can even mimic other materials such as wood. They are designed to be an effective system that is easily installed, very durable, and easy to inspect and maintain. Best of all, they are extremely cost-effective, ensuring that you have the best option for your home at a price point that makes sense.
GAF roofing shingles are very durable, and some of the higher-end products on the market can have a lifespan of up to 30 years. That's quite the bargain when compared to alternative roof tile materials that can only last for 10 years. They do not need any special treatment for UV radiation protection, an expensive requirement for other roof tile materials such as slate, or concrete tiles. This built-in durability also results in a lower long-term cost, making GAF shingles the best option for fiscally responsible homeowners.
Why Replace Worn-Out Shingles?
A missing, cracked, or otherwise defective shingle has the potential to allow water to soak through into your roof system, and damage the structural elements underneath. If not promptly repaired, there is the risk that you could have a very expensive repair in the future as the problem gets worse – even potentially making your home structurally unsafe!
There is a very real risk of leaks occurring if an area of your roof is unprotected and exposed to the weather. On average, a roof without shingles will be ok for about 2 months before the weather starts to affect the roof structure. So it's extremely important to get your roof replaced or repaired as soon as you can.
We're the GAF Roofing Shingle Contractor You Can Trust
While it can be overwhelming to keep up with all your home's maintenance, your roof is one of the areas that shouldn't be put off. Using GAF asphalt shingles is an affordable and long-lasting roofing solution. To learn more, contact our NuHome team for a FREE estimate. We'll gladly answer all your questions and help you with your next roofing or home improvement project!
get a free quote today