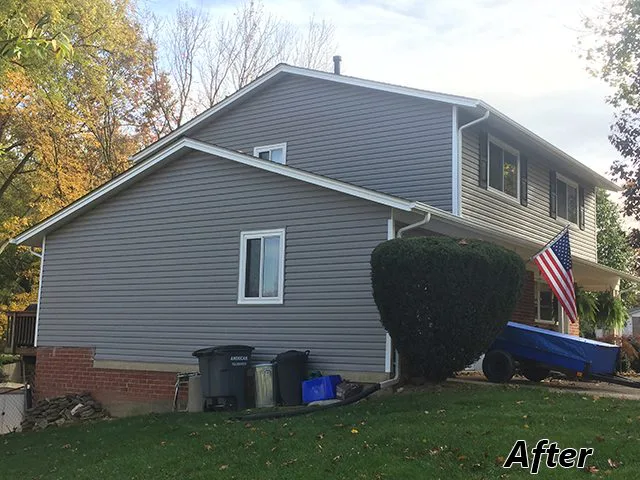 When it comes to maintaining the exterior of your home, siding is one of the most critical elements to be monitored. Installing siding can be expensive, given the skill required to do it properly, which is why siding replacement should be taken seriously. This post lists common warning signs to help you figure out when it's time to contact a contractor before more serious problems set in.
Bubbling or Blisters
When siding is exposed to large amounts of heat or moisture, it starts to blister or bubble. A professional siding replacement contractor can identify the cause and tell you if bubbles under your siding are a result of water being trapped.
Coloring And Fading
Has the color of your siding changed lately? If interior paint and wallpaper start to peel, it's a sign that your siding is allowing moisture in. Extremely faded siding is also a sign that it may be time for a replacement. Also, if you need to repaint your siding every 5 years or so, it means there's something wrong. Quality siding will maintain its shape and color for a much longer period.
Dry Rot, Fungus And Mold
If you spot any growth on your home's siding, especially near the seams, it means water is passing through and being held in the wall. Dry rot is a fungus fueled by moisture that causes wood to decompose. Tapping on siding with the rubber handle of a tool is one way to detect dry rot. This is important because fungus eventually eats away the body of your siding until only the top layer stays intact. When water pools behind siding, it causes mildew, fungus, or mold. Dry rot also weakens siding, preventing it from acting as a shield.
Other Signs
There are always other signs to look out for, from cracked or loose siding to warping or damage caused by hail or wildlife. A professional can evaluate if cracked siding can be replaced in parts, while loose siding may point to poor installation. Another big sign is increased heating or cooling bills because it reveals a lack of insulation. Check your roof or attic first and, if they are insulated well, it probably means your siding is to blame. Finally, also check for holes in siding, even if they are very small, because they can be caused by insects and may eventually allow moisture to get in.
Contact The Siding Replacement Experts
NuHome Remodeling has offered siding replacement and installation services backed with warranties for decades. Get in touch with our team for a consultation or advice for any of your home remodeling needs today.
get a free quote today