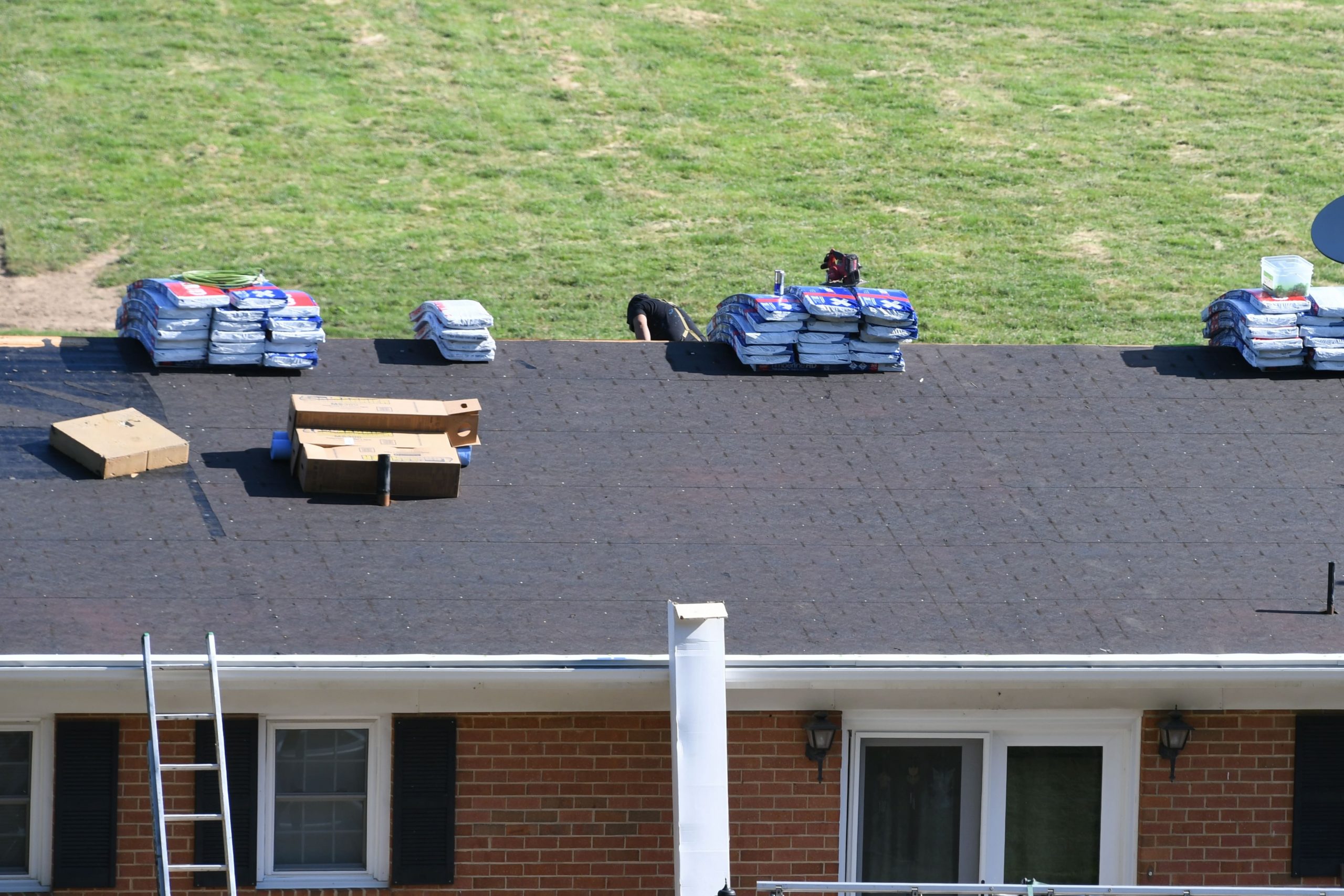 Ask a contractor what the best brand of roofing shingles is, and there's a good chance they'll say GAF, especially if you're talking about asphalt shingles. GAF roofing shingles are well known across the industry for their exceptional quality, as well as the wide range of options in styles and price points.
So which type of GAF roofing shingles are best for your home, or other building? There are three basic types to choose from.
What Are The Differences Between Types Of GAF Roofing Shingles?
1 – 3-Tab shingles
3-Tab shingles are sometimes also called "strip" shingles and are the most basic type. They're typically 36 inches long and manufactured to look as though each one is three shingles. However, they aren't – it's a single three-foot strip with small cut-outs simulating multiple shingles. This keeps manufacturing costs down while presenting the appearance of much more expensive shingles.
So they are by far the least expensive option among GAF shingles but be aware they also have the weakest construction. 3-Tab shingles are only expected to last around 10-15 years before they'll start needing significant maintenance.
2 – Architectural / Dimensional shingles
Dimensional shingles are the mid-range option and are typically the best balance between price, looks, and longevity when putting a roof on a house. They're called dimensional because they're thicker than standard shingles, and layered on top of each other, almost like cedar shake shingles.
Dimensional shingles can be expected to last around 20-30 years as well, which makes them particularly attractive to budget-conscious buyers looking to the long term.
3 – Designer / Luxury shingles
The top-of-the-line are GAF's designer shingles. These are heavy-duty pieces designed to mimic slate shingles, despite being made of asphalt. Because of their added strength, they offer excellent protection against storms, and maybe your best option if you expect a lot of severe weather.
Plus, they're the longest-lasting of GAF roofing shingles, with a lifespan of up to 40 years with proper care. The tradeoff, of course, is the significantly higher initial install price.
Still not sure which GAF roofing shingles are best for your building? NuHome can help! We're one of the top roofing contractors in the Fairfax, VA, area, and we proudly carry a full line of GAF products. Our experts can look at your home and your weather patterns, then suggest the best shingles for your needs.
get a free quote today