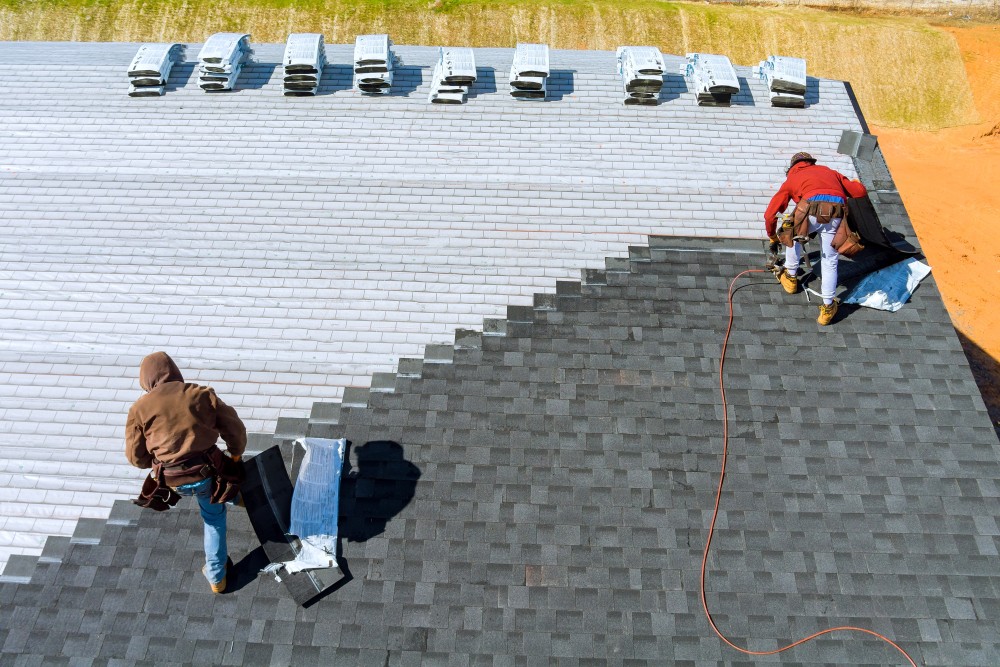 It is hard to overstate the importance of a good, robust, and reliable roof. Every few decades, homeowners have to replace their roofs – which costs a lot of time and money. With this in mind, you want to make sure that your new roof installation project is done right, whether you do it by yourself or get the help of professional roofers.
Below are the top things you need to know before installing a new roof to ensure it continues to serve you for decades.
Tips Before a New Roof Installation Project
We highly recommend that you inspect the plywood supporting your roof whether you've had problems with leaking or not. A new roof installation is a chance to give your home a new lease of life so take the time to inspect the framing keenly. If you notice any areas where the sheathing is broken or soft, or appears to be disintegrating, replace it right away before proceeding with the installation.
One of the most critical decisions during a new roof installation project is selecting the right material. When choosing the material, consider the price, appearance, and lifespan of each available alternative. If your last new roof installation was decades ago, consider a new type of material. At NuHome, we work with some of the leading global roofing brands, including GAF, Owens Corning, and CertainTeed. Our energy-efficient roofing shingles can protect your home well into the future while improving its curb appeal. They also offer a great return on investment for your home improvement project.
Will You Add An Extra Layer?
Although building codes differ from location to location, you can layer a new roof over an existing one. Although this option can save you valuable time and money, it is important to decide whether it is the right decision for your project. If the old shingles are already worse for wear or the roof is uneven, it is best to take off the original layer – particularly if you experience high winds in your area. If your old roof is not asphalt, removing it might mean replacing the plywood decking, which is costly, in which case layering is the better alternative. Your roofing contractor can advise you on the right course of action.
Select an Experienced Roofing Company
As tempting as it might be, installing a new roof is not the best DIY home improvement project to take on by yourself. There are many benefits to working with a professional roofing contractor, including, skillful installation, warranties, and superior protection. That said, your choice of roofing company also matters. Choose a roofing company that has the experience, personnel, and driving principles to put your project over their financial targets.
Get New Roof Installation Today
At NuHome, over the 20+ years we've been in business, we've come to appreciate the impact that quality roofing services have on people's lives. An unreliable roof puts unbearable strain on the family.
If you need a new roofing installation in Fairfax, Maryland, Northern Virginia, or DC, you can trust our team to deliver. Get in touch with us to learn more about our services and get a free quote.
get a free quote today