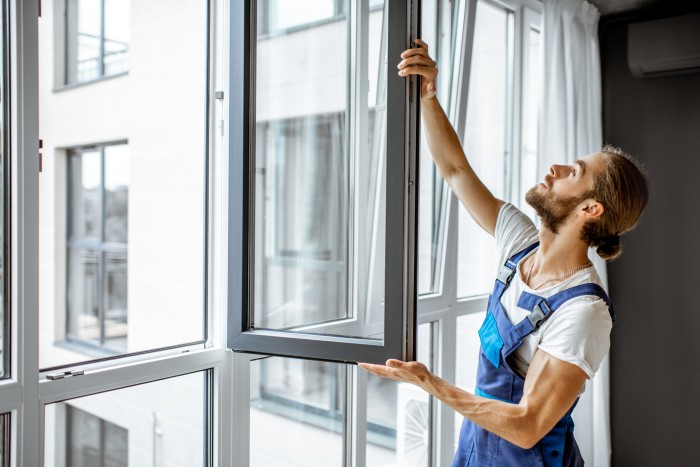 If you need new windows in your home, it's important to hire the best residential window installation contractors you can find! Installing windows is harder than it looks, and good contractors will have access to all the best windows and construction materials.
The problem is finding the right contractors for the job. There are a lot of contractors out there, and not all of them will be up to the task. The key to finding the best contractors is to ask the right questions! These are the ones you should focus on.
5 Must-Ask Questions When Hiring Window Installation Contractors
1 – Are you licensed, bonded, and insured?
This should be the first thing you ask any home contractor. A quality shop will have all their certifications in order, along with plenty of insurance (usually around $1,000,000) and bonding to back up the work. A good contractor won't hesitate to show you their paperwork to prove they're covered.
2 – What work have you done in the past?
You want home contractors with as much experience as possible. They should be able to provide examples, before-and-after, or reviews/testimonials from past customers who are satisfied with their work. Plus, just in general, it's a bad idea to hire a contractor who's been in business less than five years. They haven't had an opportunity to prove themselves yet.
3 – Do you charge for a consultation or estimate?
Be wary of contractors who expect payment just to survey your house and talk about your options. A good contractor will do this for free, as part of the sales process. If they're trying to charge you for the initial consultation, they'll probably try to upcharge you throughout the process.
4 – What safety measures do you use?
Residential window installation contractors should always have solid plans in place to protect your property, as well as their own people. Make sure you discuss their safety plans and verify they will keep your home safe as they work.
5 – How long will the job take?
An experienced home renovation contractor should be able to provide a detailed timetable and a reasonable estimate for how long the work will take. If they can't, they may lack experience planning these types of jobs.
For top-quality home renovation in Virginia, Fairfax, Maryland, and DC, call in NuHome! Our award-winning work is always top-quality, and reasonably priced. Click here for a free estimate.
get a free quote today