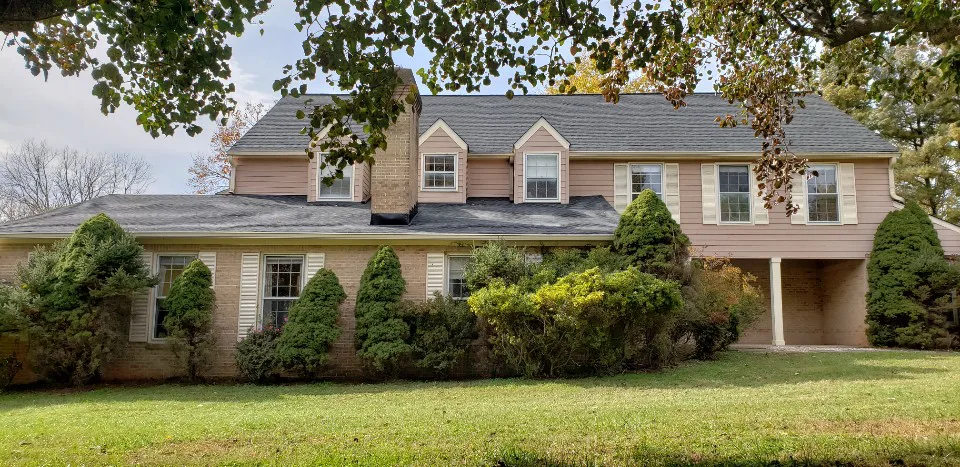 One of the most common questions we get from homeowners interested in a home roof replacement is "How much is actually getting replaced?" That's an excellent question.
Some people assume that a roof replacement only involves the shingles or might even entail merely adding on a new layer of shingles. This isn't the case! A full home roof replacement goes deeper, literally, and guarantees you have a roof which will stand up to many years of use.
What Parts of Your Roof Does A Home Roof Replacement Replace?
The foundation of your roof is called the roof decking, and that's where a roof replacement begins. The roof decking is the underlying framework, usually some form of woodwork for most standard A- or V-shaped roofs. A proper roof replacement will begin by stripping off all of the roofing material down to this roof decking.
Then, before the rebuild commences, your roofers will do a full inspection of the decking. If there are any broken or rotted pieces of wood, those will be replaced before the actual re-roofing begins. That way, your new roof will have the best possible foundation!
Once the decking is in good shape, it's time to move on to the drip edge. The drip edge (also sometimes called a d-edge) is made of L-shaped pieces of metal installed around the edges of the decking. This prevents water from getting underneath your new roofing materials.
After the drip edge is in place, the next layer is the undergarment or underlayment. This layer serves as a sort of last line of defense against water and other elements making their way into your home if a tile above as failed. It's also what protects your home from weather damage during the re-roofing process if a storm happens to blow in during the work.
Above the undergarment is the roofing felt, or tar paper. Tar paper is probably the more accurate term because it's another layer aimed at keeping water out of your home.
Finally, once all those layers are built up, that's when your chosen set of shingles are put in place on top! This makes sure that your home has plenty of protection and ends up with a new roof that is truly "like new," as good or better than what it originally had following initial construction.
Get Roofing Service with NuHome
If you're in the DMV area, contact NuHome for a free estimate on your home roof replacement!
get a free quote today