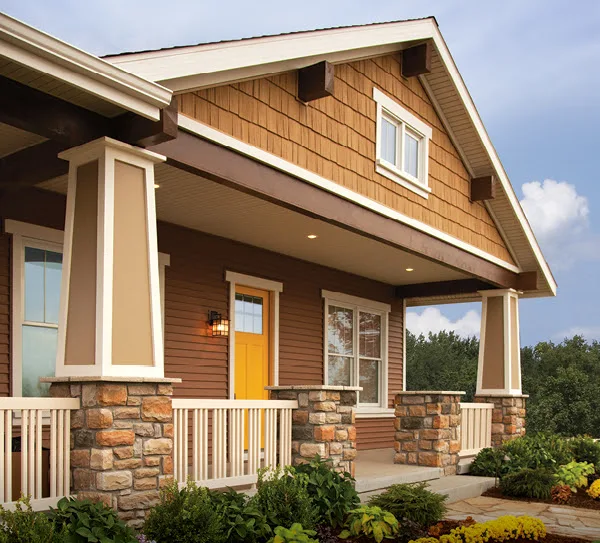 Replacing your siding is a big home improvement project, so performing a bit of preparation pays off in the long run. Preparing for siding replacement services helps ensure that the project is completed efficiently and without incident. NuHome has helped hundreds install new siding over the years and they've learned a few tips to help homeowners prepare for the process.
5 Ways to Prepare for Siding Replacement Services
Select the Right Contractor
Choosing a siding contractor that's qualified and has a solid reputation is essential. Be sure to select one that has industry experience, like NuHome, as well as all the proper licensing and insurance requirements. Doing so will ensure you receive the best possible services and are protected in case of an on-the-job incident.
Clear an Area for Materials
When contractors are planning your installation project, they'll usually need a space to drop off materials in the days before the installation begins. Cleaning an area of the driveway, garage, or around the side of your home where crews can drop of siding materials is recommended.
Tidy Up Outdoors
If having siding installed on your entire home's exterior, it's a good idea to make sure that work crews will be able to work without obstructions. This might mean trimming back branches in certain areas and rearranging plants and patio furniture. Doing so will make siding replacement services much easier and efficient.
Ask for a Timetable
When undergoing siding replacement services, your home might be a busy place for a week or so. That's why going over a timetable for the project beforehand with contractors is recommended. By being aware of the installation details, you can plan your schedule accordingly and have a better idea of when it will be completed.
Warn the Neighbors
Siding replacement services aren't as noisy as roofing services, but they can still cause a slight disruption. That's why it's a good idea to politely warn your neighbors that there will be work crews visiting your home for a few days.
Call NuHome for Siding Replacement Services
When you've grown tired of your outdated siding, NuHome will be happy to assist you during the replacement process. In addition to siding replacement services, we also offer gutter installation, kitchen remodeling, and attic insulation solutions. Contact us today for a free estimate.
get a free quote today